Accounting, Auditing and Control
The research group in Accounting, Auditing and Control at TBS is renowned for its distinctive high-quality and high-impact research. The research group firmly believes that research studies need to engage with issues that have a high social and/or environmental impact on organizations and society.
4 Major Research Topics
Issues with a social & environmental impact
The Accounting, Auditing and Control research lab aims to meet the need for research in innovative practices in the field of accounting and/or management control, by applying rigorous (quantitative, qualitative and mixed) methods in order to produce and disseminate relevant results for the driving forces of change on an organizational as well as societal level.
Performance Management Systems & Numbers
Management accounting innovation
Performance management systems (PMS) & commensuration in NPOs
Evaluation practices & Impact
Social & Environmental Accounting (SEA)
Environmental reporting
Sustainability management
Carbon & water accounting
PMS & numbers in social NPOs
Social Inclusion
Critical Accounting
Governance & Institutions
Board role
Corporate social responsibility (CSR) or irresponsibility
(laundering, fraud, tax avoidance)
Professions & Accounting
Auditors & accountants
Controllers & CFOs
Business elites & globalization
Profession history & sociology
Simon Alcouffe
Research interests : diffusion/adoption of management accounting innovations, environmental management accounting
---
Pauline Beau
Research interests: Management control and social performance, audit profession psychosocial risks and management tools
---
Marie Boitier
Research interests : Management control systems in organizational and societal transformations, hybrid organizations, equal opportunities and social inclusion
---
Nathalie Clavijo
Research interests: Gender equality, Accounting instruments and performance, Sociology of accounting professions
---
Kim Ceulemans
Research interests: sustainability management, assessment and reporting, higher education ethics responsibility and sustainability
---
Caecilia Drujon d'Astros
Research interests: Sociological approach to accounting, Organisational silence, Management Control, Power relations in organisations
---
Sami El Omari
Research interests: accounting professions (including carbon accountants), accounting history, globalization and business elites
---
Camille Gaudy
Research interests: Audit practices, Non-big audit firms, Corporate Social Responsibility (CSR), Financial Auditing
---
Lambert Jerman
Research interests: audit professionals, accounting, professions and CFOs, power of accounting numbers, professional identity
---
Wafa Khlif
Research interests: corporate governance and board roles, accounting profession, CSR and business ethics, impact indicators and social inclusion
---
Fabienne Oriot
Research interests: Design/use of performance measurement and management systems (like BSC), role of controllers and CFOs, mainly in SMEs and non-profit organizations
---
Jorien Pruijssers
Research interests: auditor behavior, professional advancement of auditors, responsibility, staff policies, audit firms.
---
Diego Ravenda
Research interests: income and labor tax avoidance, audit and financial reporting quality, fraud risk assessment models, public management and accounting
---
Anne Rivière
Research interests: Management control systems in organizational and societal transformations, institutional logics, hybrid organizations (private/public/social), impact indicators and social inclusion
---
Matthew Sorola
Research interests: Critical accounting (methods & theory), social & environmental accounting (reporting), accounting and the political (agonistic dialogic accounting, accountability-based accounting)
---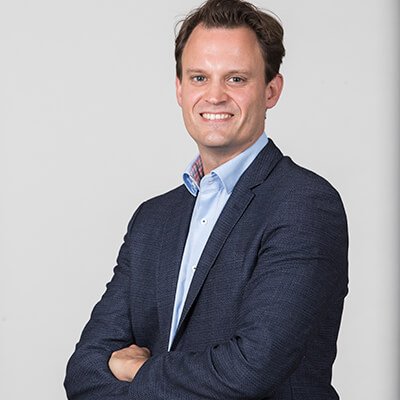 Dennis Voeller
Research interests: Auditing, corporate governance, corporate taxation, risk reporting
---
Richard Jabot – PhD student supervised by S. Alcouffe & D. Gibassier
Research interests: social and environmental accounting, carbon accounting, Corporate Social Responsibility
---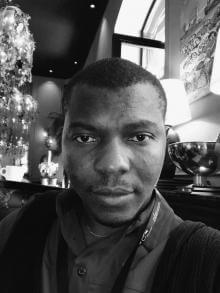 Igwe Monday Nweke – PhD student supervised by W. Khlif & S. El Omari
Research interests: Corporate governance codes and diversity on board
---

Maxence Postaire – PhD student supervised by S. Alcouffe & M. Boitier
Research interests: social and environmental accounting, accounting profession, innovation in management accounting
---
Sean Power
Research interests: Financial discourse
---
Marianne Strauch
Research interests: Operazionalizing gender equality, Social studies on quantification, Industrial Relations
---
Members of the group have published in the world's top journals in accounting, such as:
Accounting, Auditing & Accountability Journal (AAAJ)
Accounting History Review (AHR)
Critical Perspectives on Accounting (CPA)
European Accounting Review (EAR)
Management Accounting Research (MAR)
International Journal of Arts Management (IJAM)
Journal of Business Ethics (JBE)
Journal of Cleaner Production (JCP)
Journal of Business Research (JBR)
Management International (MI)
Sustainability Accounting
Management and Policy Journal (SAMPJ)
Comptabilité Contrôle Audit (CCA)
Revue Française de Gestion (RFG)
Revue de l'Organisation Responsable (ROR)
Revue Internationale PME (RIPME)
Members of the group have also published TBSearch articles for a wider audience.
Partnerships and collaborations
Academic Partnerships:
Royal Holloway University of London (UK)
Université de Laval (Canada)
HEC Montréal (Canada)
University of Victoria (Canada)
KU Leuven – University of Leuven (Belgium)
University of New Brunswick, Saint John (Canada)
University of Birmingham (UK)
University of Otago (New-Zealand)
University of Mannheim (Germany)
Funding from:
Autorité des Normes Comptables (ANC)
French National Agency promoting Sustainable Development (ADEME)
Direction Régionale des Affaires Culturelles (DRAC)
KPMG
The Association of Accountants and Financial Professionals in Business (ACCA/IMA)
2020
25 June 2020 – ONLINE EVENT – 7th Critical and Alternative Thinking in Governance: governing sustainability in a digitalized world; false solutions for real issues ? – Keynote speakers: A. INNES, LSE & M. GOERGEN, IE Business School.
22-23 June 2020 (to be rescheduled) – Conférence francophone sur la recherche en Comptabilité critique & interprétative: La comptabilité critique et interprétative pour penser le monde de demain ; réflexions et perspectives – avec Yves GENDRON, prof. de comptabilité à l'Université de Laval et Annick ANCELIN-BOURGUIGNON, prof. De Contrôle de Gestion à l'ESSEC Business School.
06 March 2020 – Workshop NGO on responses to financial evaluation: reconfiguring humanitarian accountability and performance – avec Jeremy MORALES, prof of accounting at King's College of London
03 March 2020 – Trois essais sur la diffusion du contrôle de gestion environnemental et sociétal – Ateliers doctoraux Maxence POSTAIRE, Camille GAUDY, Diana CASTRO HERRERA, Grégoire DAVRINCHE sur la construction et perception des transferts de légitimité des auditeurs :

Illustration dans le domaine de la RSE et du Développement durable.
Corporate climate change risk disclosures: Determinants, consequencesand alternative ways to improve disclosure.
La communication de résultats non-GAAP : Déterminants, pratiques et utilisations.
2019
10 September 2019 – Workshop Robert SCAPENS, Emeritus Professor at the Alliance Manchester Business School & Professor of Management Accounting at the University of Birmingham. Seminar on Writing Qualitative Research Papers
11-12 June 2019, 6th Workshop: Critical & Alternative Approaches in Governance.
Guest Speakers:
Professor Alessandro Zattoni, LUISS Business School – School of Management, co editor in chief of: Corporate Governance: an International Review
Professor Jo Iwasaki, former Head of Corporate Governance ACCA (Association of Chartered Certified Accoutants)
2018
30th March 2018: Workshop with Prof. Jan BEBBINGTON, Professor at University of Aberdeen: "Social accounting: modern slavery and call for action"
2-3 July 2018, 5th Workshop: Critical & Alternative Approaches in Governance.
Guest Speakers:
Professor Jacqueline Coyle-Shapiro, Professor of Organisational Behaviour and Head of EROB, Vice President and Program Chair of AOM
Professor Christos Pitelis, Professor of Strategy and Sustainable Competitiveness, Head of Brunel Business School
2017
4th French CSEAR Conference, May 15-16, 2017
30-31th October 2017: Joint Workshop TBS – Royal Holloway University of London. See the program ›
4th September 2017: Workshop with Deryl NORTHCOTT, Professor at Auckland University, Editor of Qualitative Research in Accounting & Management
Seminars & Conferences
14 octobre 2021 : Journée Atelier GT 2 AFC (co-organisateur Université de Nantes et Reims – teams) Prospective participative sur la mise en place d'une consigne monétaire à l'échelle locale. Référent TBS, Simon Alcouffe, TBS Business School. Plus d'information ›
26 novembre 2021 : Workshop : Accounting Research: Interdisciplinarity, Engagement and Impact. Charles H. Cho, Schulich School of Business, York University. Plus d'informations ›