Dear Graduates and Friends,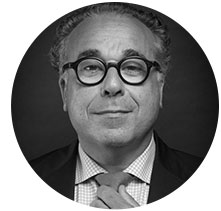 Every year, TBS Education graduates enter the international business environment as a force for positive change. They directly influence how business is done in these organizations, and ultimately contribute to the prosperity and well-being of entire communities.
Every year, The TBS Education Foundation is also fortunate enough to receive numerous donations from alumni, students, staff and friends, as well as corporations and organizations. All are eager to use their generosity, in combination with TBS Education, as a powerful force for good.
By giving to The Foundation, not only are you enabling tomorrow's business leaders to benefit from a unique management education, you are also supporting TBS Education in its ambition to become one of the top European business schools. We passionately believe that the development of TBS Education is beneficial for all, and are keen to harness the strengths and assets of the TBS Education community to ensure its future.
There are many ways you can make a positive impact through TBS Education. Thank you for taking the time to select the giving opportunity which has the greatest meaning for you.
On behalf of all the beneficiaries of the Foundation-sponsored projects, we would like to thank each and every donor for their support, now, and in the future.
Pierre HURSTEL
Chairman of the TBS Foundation
ESC Graduate 1980