Whether a public organization or private individual, we would like to thank all our sponsors for their continuing generosity. If you, or your organization would like to support TBS Education by becoming a sponsor, then please contact Vincent BELHASSEN.
The founding members
BANQUE COURTOIS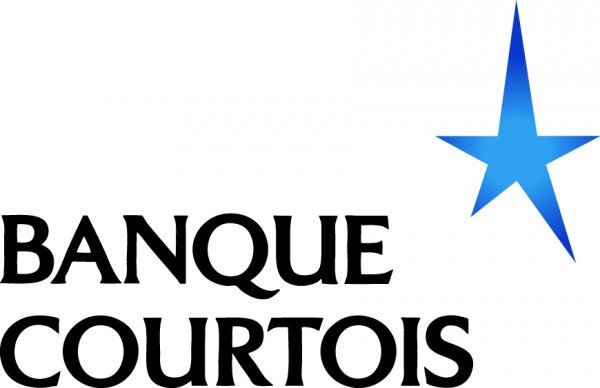 The Banque Courtois and the Chairman of its Board of Directors, Dominique Chastel, were among the first to support the TBS Foundation.
It should be noted that Franck Courtois de Viçose, who was then President of the Toulouse Chamber of Commerce, founded the "Ecole Supérieure de Commerce de Toulouse" in 1903.
---
ATALE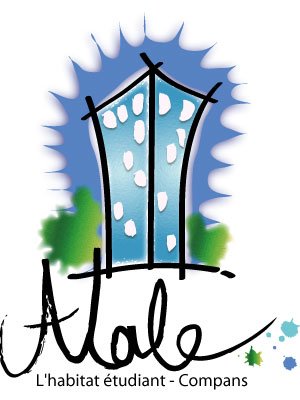 The ATALE association (Association Toulousaine pour l'Accueil et le Logement des Etudiants, which integrates and accommodates TBS Education's students) was founded in 1986 by a handful of visionary graduates from TBS Education.
The association is led by Marie-Claude Augier, (Chairwoman) and Pierre Bonald (Treasurer). They actively participated in the work of the Steering Committee for the Foundation's Development Campaign.
---

Association of the Friends of the Groupe Ecole Supérieure de Commerce de Toulouse (GESCT)
Created in 2005,and headed first by Béatrice Bouffil, and then by Philippe Chausson, the association was the precursor of the Foundation. Its sole objective was to raise the funds needed to create the Foundation.
Our sponsors
| | | |
| --- | --- | --- |
| Nom | Prénom | Promotion |
| BROU | Jean-François | ESC 1979 |
| CHAUSSON | Philippe | ESC 1975 |
| HURSTEL | Pierre | ESC 1980 |
| IGALENS | Jacques | |
| JOUGLA | Philippe | ESC 1975 |
| LEYGONIE | Alain | ESC 1961 |
| LIBEROS | Christian | |
| MAGNIN | Françoise | |
| SEAC Guiraud Frères | | |
| | | |
| --- | --- | --- |
| Nom | Prénom | Promotion |
| BENCHIMOL | Daniel | ESC 1977 |
| CANCIANI | Mario | |
| LECHON | Damien | ESC 1969 |
| PASSERON | Hervé | |
| | | |
| --- | --- | --- |
| Nom | Prénom | Promotion |
| ACAT VERGNET | Muriel | ESC 1989 |
| ADNET | Laurent | ESC 1998 |
| BALLAND | Patrick | |
| BATTAGLIO | Jean-Marc | |
| BLANCHARD | Olivier | |
| BONALD | Pierre | ESC 1971 |
| CAZES-VALETTE | Geneviève | |
| COPIN | Alain | |
| DELPECH | Jacques | ESC 1970 |
| DIGOUT | Jacques | |
| ECHEVARRIA | Joël | ESC 1987 / CPA 2009 |
| FONTANA | Sylviane | |
| GINESTE | Daniel | ESC 1979 |
| HUYNH | Le Duong | ESC 1958 |
| KLARSFELD | Alain | |
| LAURIAC | Paul | |
| LAUZERAL | Jean-Louis | ESC 1953 |
| MARECHAL | Charles | ESC 1972 |
| MARTINS | Alexandre bel | ESC 1993 |
| MERIC | Gilles | ESC 1980 |
| OURLIAC | Elisabeth | ESC 1981 |
| TERRAZZONI | Claude | |
| VIVES | Pierre-Henri | ESC 1974 |
| | | |
| --- | --- | --- |
| Nom | Prénom | Promotion |
| ABRIBAT | Christine | |
| ADNET | Stéphane | ESC 1997 / MBA CONSULTING 2009 |
| OUTEMSSA | Aiad | ESC 2005 |
| ALBERNY | Jean | |
| ALGANS | Solange | |
| AMBROSINO | Jean-Marc | |
| AMIAND | Alain | ESC 1964 |
| AMIRI | Damien | BACHELOR 2011 |
| ANGLADE | Alexia | ESC 1997 |
| ANTARIEU | François | ESC 1980 |
| ARIE | Nicole | ESC 1972 |
| ARIF | Mélissa | BACHELOR 2011 / ESC 2013 |
| ARRESTIER | Nicole | |
| ARSEGUEL | Cindy | BACHELOR 2011 |
| ASSASSI | Isabelle | ESC 1984 |
| AUSTRUY | Jean-Pierre | |
| AZORIN | Océane | BACHELOR 2011 |
| AZZOUG | Yasmina | ESC 1996 |
| BALMAT | Noémie | ESC 2012 |
| BANNHOLTZER | Mickaël | ESC 2010 |
| BARA | Laurence | |
| BARRE | Serge | |
| BARTHE-DEJEAN | Vincent | |
| BARZANTNY | Cordula | ESC 1990 |
| BECK | Sébastien | ESC 2012 |
| BECQUEY | Amaury | BACHELOR 2013 / ESC 2016 |
| BENABDELJALIL | Youssef | ESC 2015 |
| BENAROYA | Christophe | ESC 1993 |
| BENCHIMOL | Alice | BACHELOR 2012 |
| BERDOUES COUDOUY | Sophie | |
| BERGUES | Patrick | ESC 1988 |
| BERNARD | Pierre | BACHELOR 2011 |
| BERNARDO | Dominique | |
| BERTIN | Denis | |
| BIBIAN | Christophe | BACHELOR 2010 |
| BIDEGAIN | Jean-Luc | ESC 1975 |
| BIEKER | Andréa | |
| BIRADES | Jean-Bernard | |
| BIZE | Greg-Henri | ESC 2006 |
| BLAISE | Maxime | BACHELOR 2010 |
| BONIS | Maud | BACHELOR 2011 |
| BONNAFE | Thierry | |
| BONNEL | Valérie | |
| BORG | Alain | ESC 2001 |
| BORIES | Jacques | ESC 1982 |
| BOSC | Olivier | ESC 1996 |
| BOUCHARD | Denis | ESC 1986 |
| BOUCHOT | Jean-Luc | ESC 1978 |
| BOULLET | Fanny | BACHELOR 2011 |
| BOURGEOIS | Olivier | |
| BOURGEOIS | Thimothé | BACHELOR 2010 |
| BOUSQUET | Bernard | ESC 1976 |
| BOUYSSIE | Dominique | |
| BOYE | Jean-Paul | ESC 1979 |
| BRACHET | Pauline | BACHELOR 2011 / ESC 2013 |
| BRANDENBURG | Patrick | ESC 1983 |
| BRECHENMACHER | Sylvia | ESC 1994 |
| BRIFFON | Jean | ESC 1972 |
| BRIOT | Romain | ESC 2004 |
| BRITIT | Zakaria | BACHELOR 2011 |
| BROCHARD | Jean-Pierre | |
| BROS | Christian | ESC 1975 |
| BRUGEROLLES | Elia | BACHELOR 2010 |
| BRUN | Yves | ESC 1972 |
| BRUNEL DUBECH | Cécile | |
| BURCET | Patrick Josep | |
| BURGUIERE | Jean-Charles | ESC 2004 |
| BUZY PUCHEU | Marc | BACHELOR 2013 |
| CABANEL | Colin | ESC 2013 |
| CABAU | Daniel | |
| CABROL | Michel | |
| CABROL | Philippe | ESC 2004 |
| CADOT | Odile | |
| CAHUZAC | Arnaud | BACHELOR 2011 |
| CALVET | Gérard | |
| CAPGRAS | Alain | ESC 1968 |
| CAZEAUBON | Sophie | |
| CAZES-VALETTE | Geneviève | ESC 1977 |
| CESTAC | Patricia | |
| CHABANE | Delphine | ESC 2015 |
| CHAGNY | Muriel | ESC 1986 |
| CHAMBRE | Annie | |
| CHARLAS | Béatrice | |
| CHARPENTIER | Guillaume | ESC 2001 |
| CHAUCHARD | Matthieu | MS AUDIT INTERNE ET CONTRÔLE DE GESTION 2008 |
| CHAYRIGUET | Alain | |
| CHRAIBI | Hassan | ESC 2011 |
| CIGLIA | Jean-Pierre | |
| CLAVERIE | Alain | |
| CLOT | Jean-Pierre | ESC 1980 |
| COBOS | Blanche | ESC 1980 |
| COCHEZ | Pascal | |
| COMBES | Nicolas | BACHELOR 2011 / ESC 2014 |
| CORDIER | Mathieu | |
| COURANT | Christophe | |
| COURNEAU | Jean-Jacques | |
| COUSI | Philippe | |
| COUTTIER | Christophe | |
| COZETTE | Jeanne | BACHELOR 2012 |
| CROS | Simone | ESC 1982 |
| DAYDE | Philippe | |
| DE CROUZET | Christine | |
| DECAS | Lucile | BACHELOR 2011 |
| DECAUP | Joanna | BACHELOR 2011 |
| DEDIEU | Michel | |
| DELAPART | Marc | AEROSPACE MBA 2005 |
| DELESTRE | Céline | |
| DELMAS | Francis | |
| DELOIRE | Michel | |
| DELUBAC | Pauline | BACHELOR 2011 / MS AUDIT INTERNET ET CONTRÔLE DE GESTION 2015 |
| DEMANGE | Robert | |
| DEMORY | Christophe | MS LOGISTIQUE ACHAT & ECHANGES INTERNATIONAUX 2014 |
| DENTAUD | Bruno | |
| DESPAUX | Coralie | BACHELOR 2011 |
| DESPRES | Georges | |
| DESROSIERS | Raphael | ESC 2016 |
| DIALMA | Madelyne | BACHELOR 2011 |
| DIOT | Lucien | BACHELOR 2011 |
| DRIGUES | Vincent | BACHELOR 2011 |
| DU LAC | Renaud | |
| DUBIE | Guy | |
| DUBUC | Serge | |
| DUCHMANN | Jean-Jacques | |
| DUNGLAS | Catherine | |
| DUVAL | Ophelia | ESC 2017 |
| ECKELMANN | Monique | ESC 1984 |
| EL KOUCHE | Karim | ESC 2005 |
| EMERY | Marc | |
| ERNY | Catherine | ESC 1992 |
| FABRE | Daniel | MS ENTREPREUNARAIT 2003 |
| FABRE-BARTHEZ | Paul | BACHELOR 2011 |
| FABRIES | Jean-Pierre | |
| FAGE | Isabel | |
| FAUCHER | Philippe | |
| FAURE | Alain Robert | METIER DIRIGEANT 1986 |
| FAURE | Eric | |
| FAURE | Marie Pascale | |
| FAURE | Thierry | CS GESTION DU PATRIMOINE 2010 |
| FERNANDEZ | Marine | BACHELOR 2011 |
| FIORIO | Laurent | ESC 1989 |
| FLAMENT | Gery | |
| FLORIO | Auguste | |
| FLUCHA | Pascale | |
| FOMEKONG | Joël-Christian | BACHELOR 2010 / ESC 2013 |
| FORMICA | Mario | |
| FORN | Georges | |
| FOUCAULT | Philippe | |
| FOURRE | Angelo | ESC 2012 / EXECUTIVE MBA 2012 |
| FRANCES | Anais | BACHELOR 2011 |
| FRIEDERICH FALIERES | Brigitte | |
| GACHES-BIEBUYCK | Arlette | |
| GALINIER | Sylvia | |
| GARONI | Régis | |
| GARROS | Pierre | |
| GARY | Christian | ESC 1973 |
| GASC-PHILIPPOT | Christophe | |
| GASIGLIA | Hervé | |
| GAUTHE | Françoise | |
| GAVIN | Patrick | |
| GENAILLE | Camille | BACHELOR 2011 |
| GENIN | Alexandra | BACHELOR 2015 |
| GENTIE | Alice | ESC 2014 |
| GIRARD | Alain | |
| GIRAUD | Esteve | ESC 2012 |
| GIRAUD | Pierre | MS MANAGEMENT INNOVATION ET TRANSFERT TECHNOLOGIQUE 1990 |
| GMEREK | Philippe | ESC 2012 / EXECUTIVE MBA 2012 |
| GONZALEZ | Marc | |
| GORISSE | Philippe | |
| GOUZENES | Dominique | |
| GOYHENECHE-PABIAN | Cécile | |
| GRIMAL | Ines | BACHELOR 2011 |
| GUELL | Xavier | ESC 2002 |
| GUERIN | Sophie | ESC 2010 |
| GUEYMARD | Olivier | ESC 2012 |
| GUILLET | Evelyne | |
| GUIRY | Martine | |
| HAYENS | Olaf | ESC 1994 |
| HERMET | Caroline | ESC 1984 |
| HETAULT | Anne-Sophie | ESC 2015 |
| IMBERT | Frédéric | ESC 1990 |
| ISTIN | Pauline | ESC 2016 |
| IZARD | Quentin | BACHELOR 2011 / ESC 2014 |
| JAGUENAUD | Jean-Michel | ESC 1989 |
| JAHIER | Marc-François | ESC 2013 |
| JAOUEN | Maureen | BACHELOR 2013 |
| JIFFARD | Emilie | |
| JOUANIN | Henri | CPA 2005 |
| JOUIN-SELLEZ | Matthias | ESC 2012 |
| JUILLARD | Laurent | ESC 2007 |
| KANYAMIBWA | William | BACHELOR 2011 |
| KAUFFER | Florence | |
| KAYSER | Henri | |
| KESSLER | Tiphaine | BACHELOR 2011 / ESC 2014 |
| KLEIN | Jean-Michel | |
| KLEINMANN | Gérard | |
| KONE | Patrick | |
| KREMER | Loïc | ESC 2012 |
| KRUMBHOLZ | Lucas | ESC 2017 |
| LABARRERE | Jean-Noël | CPA 2016 |
| LABAS | Mickael | ESC 2007 |
| LABATUT | Didier | |
| LABRO | Ludovic | BACHELOR 2011 |
| LACAPERE | Daniel | |
| LACAZE | Francis | |
| LACAZE | Véronique | |
| LAFFERRERE | Patrick | |
| LAFFORGUE | Philippe | |
| LAFON | Jacques | ESC 1978 |
| LAGARDE-DAYDE | Harmony | BACHELOR 2011 |
| LAMBOLEY | Eric | |
| LAMOUILLE | Jean | ESC 1956 |
| LANNES | Arnaud | BACHELOR 2011 / ESC 2013 |
| LARABI | Mohamed | |
| LARROQUE | Benoît | ESC 1988 |
| LASSALLE | Didier | |
| LASSALLE | Julien | BACHELOR 2011 |
| LASSERRADE | Veronique | ESC 1988 |
| LAUGUEUX | Guillaume | BACHELOR 2013 |
| LAURENT | Baptiste | BACHELOR 2011 |
| LE BEVILLON | Anne-Marie | |
| LE PETIT | Lise | ESC 2010 |
| LECHAUX | Marc | |
| LECOMTE | Philippe | |
| LECOURT | Martin | BACHELOR 2010 |
| LECRU-CHALON | Monique | |
| LEGALO | Yves | |
| LEJEUNE | Frédéric | ESC 2013 |
| LEONELLI | Antoine | |
| LEVY | Florence | |
| LOMBARD | Chantal | |
| LOPEZ | Julien | |
| LUNARDI | Françoise | ESC 1988 |
| MAFFRE | Jean-François | CPA 2015 |
| MAFFRE | Laurent | BACHELOR 2011 / ESC 2013 |
| MAIA | Maria | |
| MAILLET | Lionel | ESC 1990 |
| MAKAROVA | Maria | BACHELOR 2011 |
| MALAVAL | Bertrand | BACHELOR 2013 / ESC 2015 |
| MALAVAL | Philippe | ESC 1978 |
| MALE | Jean-Louis | |
| MARIN | Zoé | ESC 2012 |
| MARQUET | Corine | |
| MARTINEZ | Jean-Marc | |
| MARTY | Alain | |
| MAS | AURADON | |
| MASSOT | Philippe | |
| MATHIEU | Fabien | MS AUSIT INTERNE ET CONTRÔLE DE GESTION 1999 |
| MATHY | Ornella | BACHELOR 2011 |
| MAYANOBE | Daniel | |
| MAYAUD | Elise | ESC 2013 |
| MAZIER | André | |
| M'BIGUINO | Enée-Sylvain | BACHELOR 2011 |
| MENETRIER | Marie | BACHELOR 2011 |
| MERCURI | Hervé | ESC 1969 |
| MIANE | Bertrand | |
| MICHEL | Clémence | BACHELOR 2011 |
| MIKOLAJCJZAK | Pauline | BACHELOR 2011 |
| MILLET | Pascale | |
| MIQUEL BELAUD | Nicole | |
| MIRANDE-BROUCAS | Pierre | BACHELOR 2010 |
| MOEENI | Victor | ESC 2012 |
| MOLERO | Jean-Luc | BACHELOR 2011 |
| MONARD | Paul | |
| MONOD | Pierre | |
| MONTAGNAC | Vincent | |
| MORTHOMAS | Damien | BACHELOR 2011 |
| MOTTON | Lucille | BACHELOR 2011 / CS GESTION DU DEVELOPPEMENT DURABLE ET CHANGEMENT CLIMATIQUE 2012 |
| MOUFEKKIR | Karim | BACHELOR 2009 |
| MOURREJEAU | Eric | |
| MOURREJEAU | Xavier | BACHELOR 2013 |
| MUGANE | Allan | BACHELOR 2010 / MS MANAGEMENT DES INSTITUTIONS ET DES ACTIVITES SPORTIVES 2013 |
| NALPAS | Nicolas | |
| NARBARRA | Pierre | |
| NAVARRO | Benjamin | BACHELOR 2011 |
| NEGRE | Thierry | |
| NORMAND | Nicole | ESC 1980 |
| NTSIETE | Venance | BACHELOR 2011 |
| NUNES | Antoine | |
| OKONGWU | Herbert | |
| OLAÏZOLA | Jean | BACHELOR 2011 |
| OLIVIER | Jean-Marc | |
| OLIVIER | Pierre | ESC 1993 |
| ORDONNEAUD | Véronique | |
| ORTOLLAN | Agnès | |
| PADOVANI | Jean-François | BACHELOR 2014 |
| PAGLIARINO | Alexia | MS MARKETING MANAGEMENT & COMMUNICATION (EN) 2006 |
| PAILLARES | Hélène | |
| PALANQUE | Alexandre | BACHELOR 2011 |
| PALOMBA | Stéphane | ESC 1984 |
| PALUDETTO | Sylvaine | ESC 1980 |
| PASQUIER-MEUNIER | Olivier | ESC 2010 |
| PASSERON | Caroline | |
| PECH | Guillaume | BACHELOR 2011 / ESC 2014 |
| PERET | Christelle | |
| PERIE | Eleonore | BACHELOR 2011 / ESC 2014 |
| PERILHON | Virginie | BACHELOR 2012 |
| PEYRE | Jean-Philippe | |
| PICARDIN | Laura | BACHELOR 2011 |
| PIONA-JACQUET | Philippe | |
| POULITOU | Christian | |
| POUY | Dominique | ESC 2012 |
| PREVOST | François | |
| PRIM | Eric | |
| PUJOL | Hermine | ESC 20004 / MS RESSOURCES HUMAINES 2013 |
| RAGON | Sébastien | ESC 2004 |
| RAMPIN | Françoise | ESC 1955 |
| RAPHAEL | Mélanie | BACHELOR 2011 |
| RASSOU | Jean-Claude | |
| RAYNAUD | Ophélie | |
| REBEYRAT | Yves | |
| RECASENS | Anne | MS INTELLIGENCE ECONOMIQUE 2002 |
| RENARD | Thierry | |
| REY | Aude | BACHELOR 2011 / ESC 2014 |
| RIBES | Marie-Laure | |
| RIBET | Guillaume | BACHELOR 2012 |
| RICHARD | Damien | ESC 2010 |
| RIEUL | Didier | |
| RINALDI | Shalha | |
| RIU | Louise | BACHELOR 2011 / ESC 2014 |
| RONDEAU | Valentin | BACHELOR 2011 / ESC 2014 |
| ROUMEGOUX | Alain | METIER DIRIGEANT 2000 |
| ROUMIGUIERES | Julie | BACHELOR 2008 |
| ROUQUETTE | Sophie | BACHELOR 2010 |
| SABALOU | Sophie | |
| SABATHIER | Laurent | BACHELOR 2011 / MSC MARKETING MANAGEMENT & COMMUNICATION (FR) 2013 |
| SABRIE | Nathalie | |
| SALANON | Gilles | |
| SALAUN | Mélanie | BACHELOR 2011 / ESC 2013 |
| SALDANA | Muriel | INSTITUT EUROPEEN DE NEGOCIATION 2001 / ESC 2003 |
| SALDANA | Olivier | AEROSPACE MBA 2014 |
| SALERS | Jean-Pierre | |
| SALVA | Michel | ESC 1980 |
| SALZMANN | Bertrand | ESC 1984 |
| SANCHEZ | Julia | BACHELOR 2011 |
| SAPATA | Camille | BACHELOR 2011 |
| SARAMON | Sylvia | ESC 1994 |
| SAVIGNAC DE RODEZ | Christiane | CERTIFICAT AUX FONCTIONS D'ENCADREMENT – METIER MANAGER 1994 |
| SAVOUREUX | Chantal | |
| SAVY PACAUX | Anne-Marie | |
| SBAI | Imad | ESC 2013 / MBA 2013 |
| SCHLEGEL | Guy | ESC 1967 |
| SCHMITT | Benoît | |
| SEDIRI | Zohair | BACHELOR 2011 |
| SEGRETAIN | Thomas | ESC 2013 |
| SEMAT | Alexandre | |
| SERRA | Bryan | BACHELOR 2011 / MSC MARKETING MANAGEMENT & COMMUNICATION (FR) 2012 |
| SINDRES | Christian | |
| SINEY | Patrick | ESC 1972 |
| SOUSSAN | Leslie | BACHELOR 2011 |
| STEVENS | Bernard | |
| TARTIE | Marc | |
| TEXIER | Louise | BACHELOR 2010 |
| THEPENIER | Maxime | |
| THIBAUD | Jean-Christophe | ESC 1994 |
| TOURNUT | Jacques | |
| TREILLARD | Lucile | ESC 2010 |
| TUDELA | Michel | |
| UBLET | Jean-Marc | ESC 1979 |
| VERDOT | Michel | |
| VERKAEREN | Carlos | |
| VERSTRAETEN | Erick | ESC 1970 |
| VIDAL | Henri | |
| VIEUXLOUP | Marie | BACHELOR 2011 / ESC 2014 |
| VINCENT | Xavier | ESC 2015 |
| VINCENTELLI | Vincent-Paul | ESC 2017 |
| VOISIN | Frédéric | ESC 1995 |
| VOSS | Walter Grégory | |
| WAMBERGUE | Benjamin | |
| WAY | Stéphanie | |
| WEISSBERG | Sophie | |
| WU CHAO YING | Bettina | BACHELOR 2013 / ESC 2016 |
| ZAFFRAN | Marc | ESC 2004 |
| ZEUGSCHMITT | Stéphanie | BACHELOR 2011 |
| ZITOUNI | Nathalie | |
| ZLOTKOWSKI | Peggy | |
Our sponsors