Programs at TBS Education Casablanca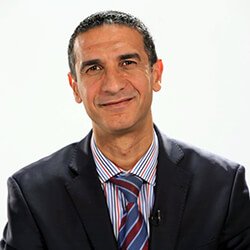 Students in Casablanca benefit from the city's unique position as both Morocco's economic and trade capital. As the economic capital, Casablanca embodies the modernity and dynamism of this emerging country. Hosting nearly 60% of Moroccan companies, including many multinational corporations, and with the second largest port in Africa, Casablanca has a significant international business infrastructure.
The city derives part of its charm and lifestyle through being one of the world's truly multicultural melting pots, with centuries of peaceful coexistence between Arab, Spanish, and French cultures, and Muslim, Jewish and Christian citizens.
Most students enrolled in degree programs on this campus are Moroccan. The TBS Education Casablanca offers a French management programs that are recognized in both France and Morocco, and is run in partnership with the French Chamber of Commerce & Industry in Morocco.
Degree Programs at the Casablanca Campus
There are 250 students are enrolled in the bachelor's and master's programs as well as in the Executive MBA program designed to support the development of Moroccan firms. All degree programs are taught in French.
Bachelor in Management
Master in Management
Master of Science programs
Tri-Executive MBA