A vector of collective dynamics at TBS.
Our pedagogy
TBS' mission is to promote teaching, learning and educational transformation and excellence and to build a differentiated and evolving pedagogy that reflects the managers it trains: reflective, collaborative, enterprising and memorable.
The School aims to improve its teaching and learning methods and develop the skills of its students, professors and staff in line with theoretical advances in neuroscience and cognitive sciences, the digital revolution and the evolution of society, while encouraging motivation and support from everyone.

A reflective pedagogy: constantly questioning oneself about the developed skills, in progress and to be developed, but also learning to learn, unlearn and relearn
Collaborative pedagogy: co-developing coherent competency-based pathways based on the needs of students, companies and society
An enterprising pedagogy: encouraging teachers to innovate because what could be better than an enterprising teacher to encourage students to be entrepreneurial and bold
A memorable pedagogy: develop an emotionally positive pedagogy for in-depth learning and the satisfaction of both the student and his teacher
A collective dynamic around training and workshop
From fortnightly pedagogical workshops to the Innovation Day by TBS, TBS students, professors and staff have many opportunities to meet, to share, to experiment and to imagine new teaching and learning practices.

Cutting-edge spaces and equipment
TBS is constantly deploying new spaces and cutting-edge technological equipment in order to experiment with new educational methods and tools. For instance, learning lab "The Kube", audiovisual studios, active learning rooms and telepresence robots are available to professors, staff and students.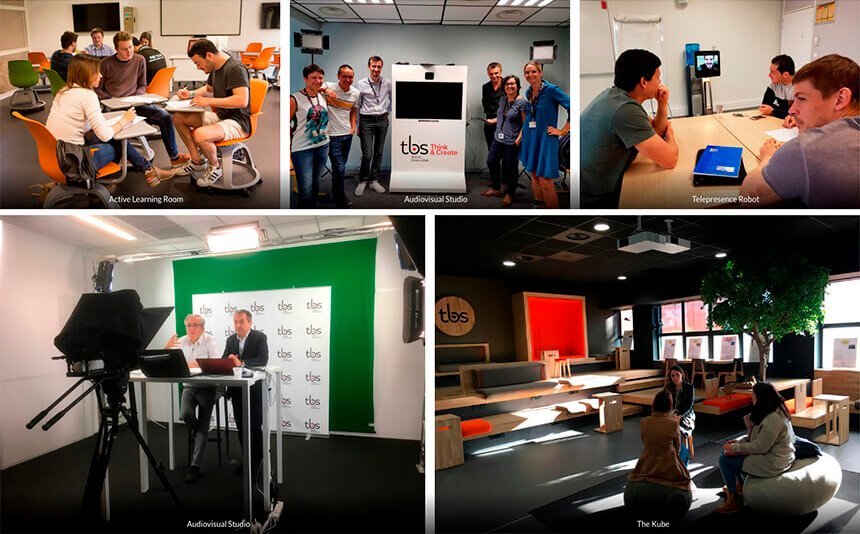 The promotion of innovative projects
The Pedagogical Innovation Awards are presented annually and highlight the new pedagogical features of TBS.
The 2019 Grand Prix was awarded to Inscape Game, a giant game for an extraordinary integration or how to welcome Bachelor students through an escape game and twenty riddles to solve throughout the TBS campus.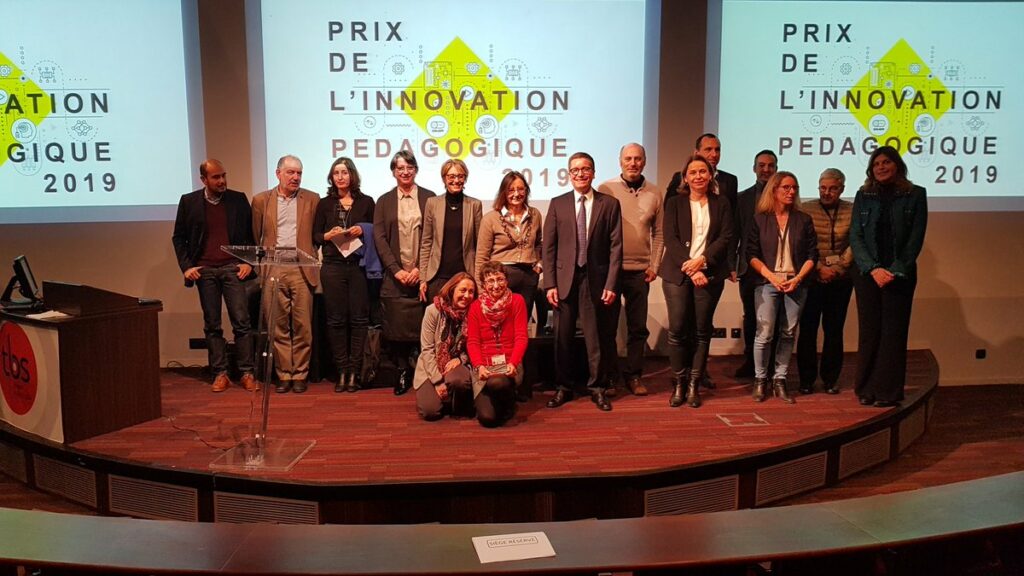 A dedicated team
The "Pedagogy and Innovation"Direction supports the teams on a daily basis through workshops, training, project support, benchmarking and even consulting at the Institution.