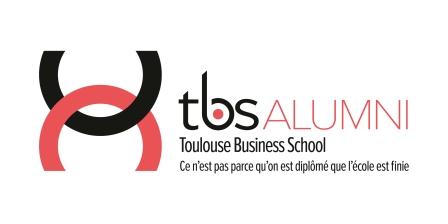 Mission and Objective
TBS maintains close relationships with its former students who participate in the recruitment of new students (selection boards), in the delivery of educational content (courses, and conferences), in the orientation of the students through workshops,…
The Alumni participate in the schools outreach efforts (coaching internships, recruitment, partnerships, etc.) and in its funding.
Alumni are increasingly becoming involved with the TBS Board of Directors as well as the Advisory Board, the MBA Steering Committee, the Scientific Research Council, the Development Campaign Steering Committee, the Foundation TBS, etc.
Another fundamental element to the success of our development is the presence of a structured association of graduates:
TBS Alumni Association, whose mission is to ensure the development of friendly and professional alliances amongst its members within a strong and close network which includes students and alumni from all TBS degree programs.
The graduate association also offers and important reserve of fundraising partners for the Foundation, who also participate in the promotion of Toulouse Business School. The Alumni Association also acts to promote the development of links between graduates from various programs.
In order to protect and carry out its mission, whilst increasing awareness of the TBS diploma and the advantages attached to it, TBS Alumni offers many services and events to its members, often in close collaboration with the School.
Human resources
A team of 5 permanent staff and 250 volunteers around the world
60 chapters around the world (26 countries, 60 cities on 5 continents) where volunteer graduates organize social (aperitifs, Gala nights…) and professional (Job Dating …) events for alumni.
24 thematic chapters which offer conferences and organize professional or thematic meetings in coordination with the chapters (HR meetings, Real Estate, Gastronomy, Technological Innovation ….)
Getting in touch
An online directory which contains the profiles of more than 40,000 graduates can be found on the website www.tbs-alumni.com.
This directory is updated daily and 80% of the members are reachable by email.
Linked to LinkedIn and Facebook, allowing effective synergy between Social Networks and the Graduate Association
Social Networks
A strong and organized presence on social networks (Facebook, LinkedIn, Viadeo, Twitter, YouTube)
Accompanying services
The Careers & Employment department offers a valuable service to alumni through its TBS' Career Starter which aims to support the integration of future graduates in the workforce. TBS' Career Starter services include:
Assistance in finding a job and / or returning to work
Recruitment support, allowing alumni to effectively recruit suitable profiles within the TBS graduate community.
Targeted job offers
The Entrepreneurship Department offers a myriad of support service for entrepreneurs. Thanks to an organized network of professionals, entrepreneurs are supported in all phases of business development, including:
assistance with Financial and legal aspects,
marketing advice, etc …
stock exchange floatation/ takeover
Alongside the TBS Entrepreneurial Center, TBS Alumni offers volunteer coaches, jury members and participates in the actions proposed by the TBS Alumni Incubator.
Contact
TBS Alumni Association
20 bis Boulevard Lascrosses
31000 Toulouse
Tel: +33 (0) 5 61 29 46 90
alumni@tbs-education.fr
Opening Hours: Monday-Friday 9.00am-12.30pm and 2.00pm-6.00pm
---