Doctorate of Business Administration
Combining professional experience and applied research
Doctorate of Business Administration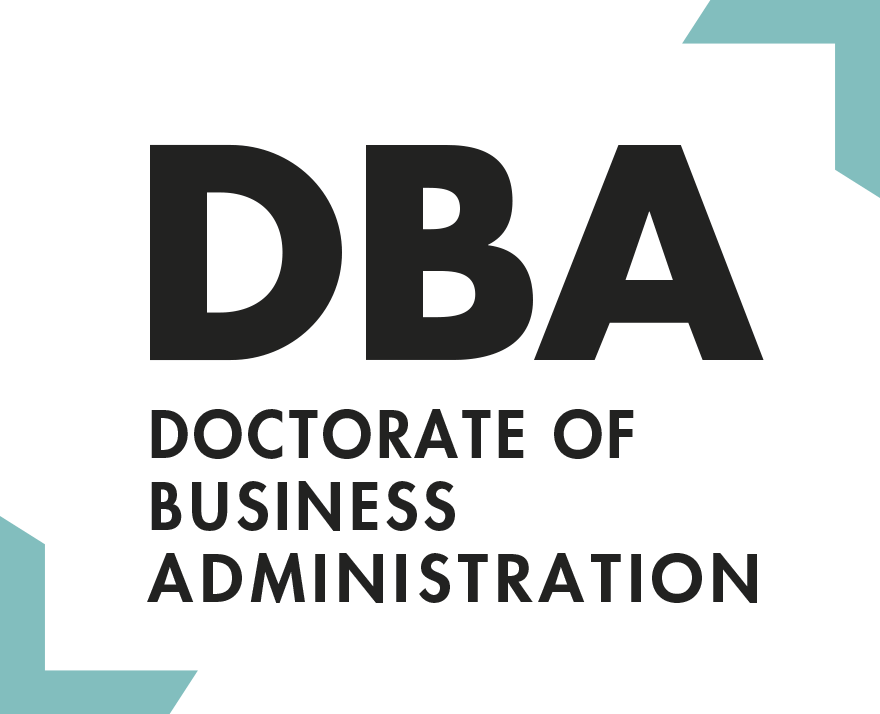 The world in general and the corporate world is evolving very quickly. In this challenging environment where nothing is permanent, applied and fundamental research help managers and leaders to organize strategic thinking with different perspectives. The objective is to identify emerging trends or directions and to find solutions to complex business problems.
The TBS DBA program is a 4-year professional doctorate program equivalent to a PhD which provides research-based training and requires an original research contribution to amanagerial and theoretical specific problem statement. It covers professional standards of practice and high-level business skills and techniques. It is an international program with participants coming from all over the world. Besides being flexible and challenging, the program offers a modern, innovative and pedagogical organization.
All sessions are hybrid : members can join physically on Paris TBS Campus or participate remotely.
During each session, a research workshop is organised to benefit from the comments and ideas of peers.
A robust method to progress during the 4 years of the researcher path has been published by theTBS pedagogical team.
Schedule :

240 hours of face-to-face and online courses
40 hours of research workshops
Conferences
Corporate visit
Thesis dissertation

Duration : 4 year program
Cost : Program fees €32 000 / application fees (non-refundable) €200
Admission : January 2022
Part-Time program (1 week every 4 months)
Year 1: face-to-face or online distance learning (3 weeks-seminars)
Research project proposal presentation to the scientific committee at the end of Year 1
Year 2 & 3: 5 week-seminars (1 every 4 months) : face-to-face in Paris and/or across TBS other campuses and online distance learning.
Each seminar contains 2 lectures, 1 research workshop and 1 corporate visit.
Year 4: dedicated to the thesis dissertation & preparation of the oral presentation
Reasons to choose TBS DBA
TBS is among only 90 universities in the world to be accredited by the 3 leading bodies regulating management training: EQUIS, AACSB, and AMBA. Our reputation for quality training is also backed up by our rankings.
Flexible and innovative pedagogical organization
TBS Business School's DBA program offers a face-to-face seminar format that enables full immersion in the course. The structure of the program is divided in such a way that, during the first year, students attend 3 hybrid or online seminars, while throughout the second and third year, they must attend 5 seminars, one every 4 months.
Each seminar consists of two modules and a complete research workshop, in which each student works on its progression and on the progression of other classmates. This part of the program provides a global perspective to each participant of the research works that are taking place.
Entrance level: Master's degree, MBA
Professional experience in a managerial position: 8 years at least
English interview
Download resources
Application form
Recommendation letter
Self-evaluation form
For their Executive DBA, TBS Education selects highly academically recognized speakers. Recognized for their research, with confirmed experience in managerial disciplines, these professors know how to intervene effectively in front of an audience of professionals and feel comfortable in an international context. Whatever the campus where the DBA is delivered, more than 50% of the training is provided by teachers from TBS Education.
Key professors at TBS
The DBA is a program oriented towards a company's needs. The research methodology is aimed at improving the decision-making process for business management. This 'structuring of thoughts' by the means of scientific research is essential for solving complex management problems as it allows executives to offer more innovative and grounded solutions.
High-level executives
Management consultants
Academic professor
Organization of the capacity to change.
The lean performance relationship
How to measure corporate reputation
Intra-company production transfer
Patterns in the aerospace Industry: determinants and consequences
Obstacles and opportunities of complex business development in the western world
Development of business groups in a hostile environment
Perceived brand quality received by employees and loyalty
Problems of credit rationing for SMEs
INFORMATIONS
+33 5 61 29 46 66 (Toulouse)
executiveeducation@tbs-eduction.fr
DBA Academic Director
Jacques DIGOUT
HDR, PhD
j.digout@tbs-education.fr
Program Coordinator
Stéphane THION
stephane.thion@tbs-education.org
+33 5 61 29 46 66
Location
TBS Education
Paris Campus
9 Rue Henri Bocquillon
75015 Paris
France
Phone: +33 1 53 78 06 63
Learn more about the research methodology of our Doctorate of Business Administration :