Incoming Exchange Students
Join TBS as an International Exchange Student
Students from partner institutions and in Erasmus program can join the TBS Bachelor in Management or Master in Management program.
Exchange opportunities are widely available on all TBS campuses. The Toulouse campus offers the largest choice in exchange programs and, depending on the partnership agreement, international students can also experience life on our Barcelona, Casablanca and Paris campuses.
Exchanges are possible for a semester or a full year. Students wishing to pursue a double degree opportunity at TBS are advised to speak with an advisor at their home university.
TBS Education is organizing events throughout the whole year for its international students and its students looking for an international experience.
Find out if your university/business school has an exchange agreement with TBS. Students who are enrolled at universities that do not have an agreement with TBS should apply directly to the school, specifying if they are interested in a Master or Bachelor program : international.tbs@tbs-education.fr
If the institution where you are currently studying has an exchange agreement in connection with the TBS Bachelor or Master (or both) programs, the International Relations Office at your university will be able to explain the application process to you.
Only the university or business school where you are currently studying can nominate you for an exchange with TBS.
The TBS Bachelor program international team will then process the applications and notify students.
Nomination deadlines:
| | | |
| --- | --- | --- |
| Semester 1 | Semester 2 | Full Year (and Double Degree) |
| 18 March – 08 April | 19 September – 07 October | 18 March – 08 April |
Application deadlines:
| | | |
| --- | --- | --- |
| Semester 1 | Semester 2 | Full Year (and Double Degree) |
| 15 – 25 April | 15 – 25 October | 15 – 25 April |
Exchange students can either choose French or English. In most cases it is not possible to mix between the two languages of instruction. Students are required to have a B2 level in English (for the English track) or a B2/C1 in French (for the French track).
During their studies at TBS, students will be able to take French language courses as a part of their academic course load.
Exchange students are able to transfer credits for one or two semesters, or for a number of courses, towards their degree at their home university. International students may join us during the first or second year of Master's in Management courses. Please note that it is not possible to mix classes from different years during your stay.
TBS Education | Campus Guides
The International Student Office at TBS Education facilitates the integration of students to the school and city of study. We have a secure intranet with a wide-range access to information and useful tips. For students who are still wondering which campus to choose, please find our city guide with would more information about the campus, housing partners, local customs and other useful information.
Click below to download the student guide.
Exchange on TBS's Casablanca Campus
Exchange on TBS's Barcelona Campus
Both master and bachelor courses are taught on the Barcelona campus. Exchange places to the Barcelona campus are limited. Bachelor and Master courses are taught in Fall and Spring.
For more information about life as an exchange student on our Barcelona campus click here.
Academic Calendar – Toulouse
Each year, a group of TBS students is dedicated to welcome our international exchange students and help them settle in Toulouse on their arrival.
The Welcome Team organizes an orientation weekend for all our international exchange students and special events roughout the year
For question about your integration and student events during your time at TBS: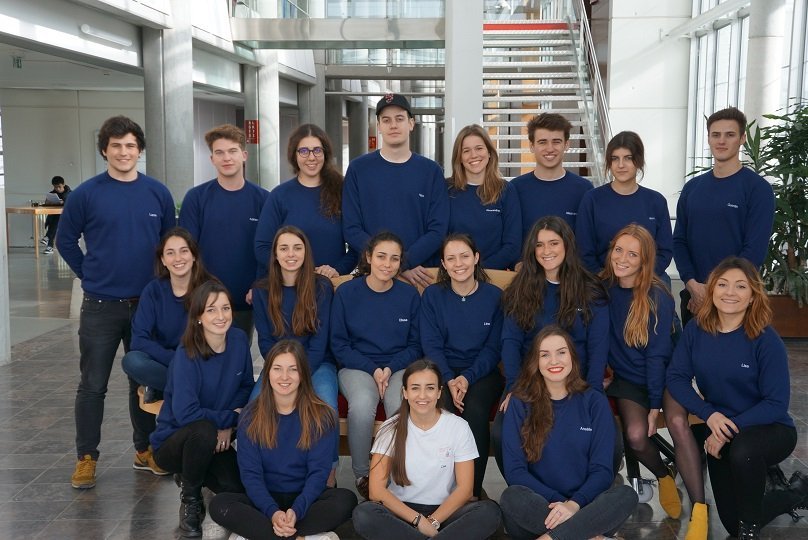 For information regarding practical issues, such as questions regarding visa immigration, accommodation or finances, please visit the International Student Office page.