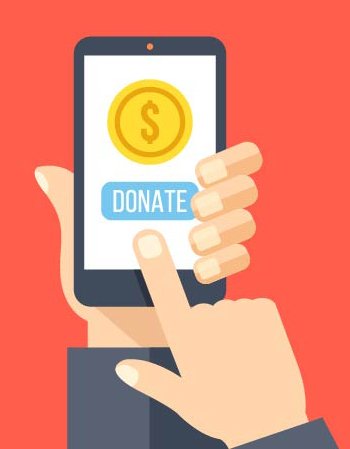 Each company or individual that makes a donation to the TBS Foundation is particularly attached to or motivated by the project they support. Thanks to these donations, students can look forward to the future while striving to achieve excellence.
There are many different ways to make your donation:
You can support the TBS Foundation by making a donation online or by cheque. You can also decide to provide your long-term support by making regular donations by standing order.
Make a donation by cheque
You can send your donations by cheque made out to the Fondation TBS Education along with the donation form (download the document – in french) to the following address:
Fondation TBS Education
20 boulevard Lascrosses – BP 7010
31068 TOULOUSE CEDEX 7 – FRANCE
One-off donation
You can make a one-off donation online:
Regular donations by standing order
If you prefer, you can set up a standing order to make regular donations with a view to supporting our long-term initiatives. You will have complete control over your donations, and can decide the amount you wish to donate, the frequency of the standing orders (monthly, quarterly or annually) and for how long the donations will continue. The TBS Foundation always welcomes regular donors as they provide fundraising stability and allow the Foundation to plan its activities effectively.
Please fill in the online form stating that you wish to offer your long-term support to the TBS Foundation, and a member of our team will contact you to discuss the details of your donation. Please do not hesitate to contact us if you have any questions.
How to make a donation?
Make a donation online:
INFORMATION: In the section "Designate your donation to a specific program or fund", do not forget to state that the Fondation Toulouse Business School – France is the recipient of your donation
It is quick, easy and secure! Click here ›
Make a donation by telephone:
Contact Molly HICKOK
Friends Of Fondation de France
(212) 812-4362
info@friendsoffdef.org
Make a donation by letter:
Download the donation form (in french) ›
Make the cheque out to Friends of Fondation de France, Inc.
Send the donation form and cheque to the following address:
Friends Of Fondation de France
275 Madison Avenue, 6th Floor
New York, NY 10016
Make a donation by bank transfer or donate shares:
Contact Molly HICKOK
Friends of Fondation de France
(212) 812-4362
info@friendsoffdef.org