Grants available through TBS
TBS offers a selection of scholarships to MSc candidates of all nationalities, promoting economic and cultural diversity across our student body:
Merit Scholarship – awarding academic success
Partner University Scholarship – for students coming from TBS partner universities and/or having spent one semester at TBS as part of an exchange program
Early Bird Discount – for students who complete their full application process and tuition payment 31st December for the following academic year (this scholarship can be added to either of the two above scholarships)
Each of the above scholarships allows for a discount of up to 10% of tuition fees.
---
Other grant opportunities for international students studying in France
Eiffel Scholarship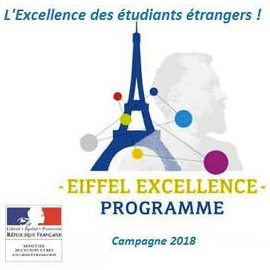 The Eiffel Excellence Scholarship Program was established by the French Ministry of Europe and Foreign Affairs to enable French higher education establishments to attract top foreign students to enrol in their master's and PhD courses.
The application process for the Eiffel scholarship is extremely selective. Candidate students must be non-French nationals of less than 25 years old and who can prove excellent academic results. The scholarship can award up to 1000 Euros per month to successful candidates.
Campus France Scholarship Information

International students wishing to study in France can also apply for a choice of national scholarships. For more information contact Campus France.