International Experience
Earn a Master's in Management from one of the best business schools in France!
A truly international Master in Management
The TBS Master's in Management program has a strong international focus, not only in terms of course content but also with regard to the international experience it provides to students, with semesters abroad at one of the TBS campuses and a large choice of prestigious partner universities across the world.
---
Broaden your horizons & unlock your potential
TBS trains globally minded managers who are able to work effectively with colleagues and customers from all over the world. The school hosts a student population of over 80 different nationalities, and welcomes many international visiting professors every year.
The Master's in Management program offers a flexible framework to allow students to choose the nature and timing of their international experience. Below you'll find a quick overview of all the international aspects of your stay at TBS:
International exposure at TBS
Courses taught in English
Master in Management students can take all their courses in English, as students can choose between the French track or the English track for their Master's degree. Please note that it is not possible to mix language tracks.
International Students and Faculty
The TBS student population unites over 80 nationalities. Our faculty also welcomes many international visiting professors every year. Exchange and full-time international students follow the same classes as French students during the first and second year of their Master's in Management degree.
Language Courses
Students can pick two language courses: English as a first language and an optional language as second language. This second language can be either French (at beginner/intermediate/advanced levels) or any of the following languages: Spanish, German, Italian, Arabic, Chinese or Russian (intermediate or advanced levels only).
International experience throughout your Master's Degree
Double Degree opportunities
The double degree program allows students to spend the second year of their Master's degree at one of our campuses or partner universities and graduate with two degrees:
TBS Master in Management degree + TBS Master of Science degree
TBS Master in Management degree + Partner University degree (MSc, MBA, …)
International Exchange Semester
Students have the option of spending one semester at one of our partner universities during the second year of their Master's degree. They will follow business courses and earn credits towards their Master's in Management degree.
A semester abroad is not compulsory for international students but they may take advantage of this experience under certain conditions.
International internships
TBS offers the possibility to do your internship in a company abroad, outside of France.
Between the first and second year of your Master's Degree for a minimum of 3 months
During your Gap Year, you can take up to two 6-month internships abroad
At the end of the program, you can also choose to do your mandatory 6-month in a company outside of France
---
Global opportunities for local & international students
The Master's in Management program offers international exchange semesters and a wide range of double degree opportunities to strengthen your experience and increase your chances on the job market.
International students who have been selected by their home university to join our Master in Management program can join TBS as double degree students or international exchange students, depending on their academic level and their home university nomination.
International exchange students
Incoming Exchange opportunities
Students wishing to complete a semester exchange or a double degree exchange at TBS Business School can find more information through the link below.
Partners and students will find the TBS calendar, guidelines about the online nomination and application process and course information.
Students who are enrolled at universities that do not have an agreement with Toulouse Business School should apply directly to the school: Cécile DUMONT-CAPDEVILLE, Master Program – c.dumont-capdeville@tbs-education.fr
Credit transfer
Exchange students are able to transfer credits for one or two semesters, or for a number of courses, towards their degree at their home university. International students may join us during the first or second year of Master's in Management courses. Please note that it is not possible to mix classes from different years during your stay.
Tuition languages
International exchange students can choose the English or French tracks for their studies. However, it is not possible to mix two tuition languages.
Application
Students who wish to join the TBS Master's in Management program for an exchange program must apply through the International Relations Office of their home university.
Once you have been nominated by your home university, the International Office of the TBS Master in Management program will contact you with information about the online application procedure for exchange students.
Double degree for TBS MiM Students
100% Double Degree students
100% of our Master's in Management students opt for a double degree in the last year of their Master's in Management studies. You can choose to obtain this double degree with one of our prestigious partner universities or pick a specific TBS campus to follow your Master's of Science degree and expand your working knowledge in the field of your choice. Below you'll find the list of all MSc programs TBS has to offer:
Business, Strategy and Management
Finance, Audit and Controlling
Marketing
Sustainable Supply Chain and Purchasing
Artificial Intelligence and Big Data
Tourism and Luxury Industries
Aeronautics and Aerospace
Arts and Culture
---
Contact information
For further information on the Master's in Management program and its international perspectives, don't hesitate to contact our international team.
For information regarding practical issues, such as questions regarding visa immigration, accommodation or finances, please contact our international student services team.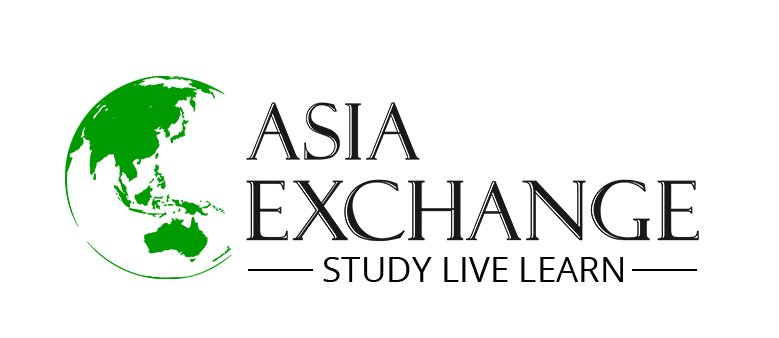 Program News
Earn extra ECTS this winter with our Online Winter Courses to sharpen your skills in Big Data, Digital Marketing, Entrepreneurship & Innovation, Strategic Management, Finance and much more!