From monthly pedagogical workshops to the Innovation Day by TBS, TBS students, professors and staff have many opportunities to meet, to share, to experiment and to imagine new teaching and learning practices.
TBS Innovation Day: the learning planet festival at Toulouse!
On January 24th 2020, the 2nd edition of the TBS Innovation Day took place, a day dedicated to pedagogy and innovation. Nearly 120 people gathered at TBS to celebrate learning, cultivate curiosity and share experience.
TBS Innovation awards
Every year, the TBS Innovation awards are presented and highlight TBS's new pedagogical projects.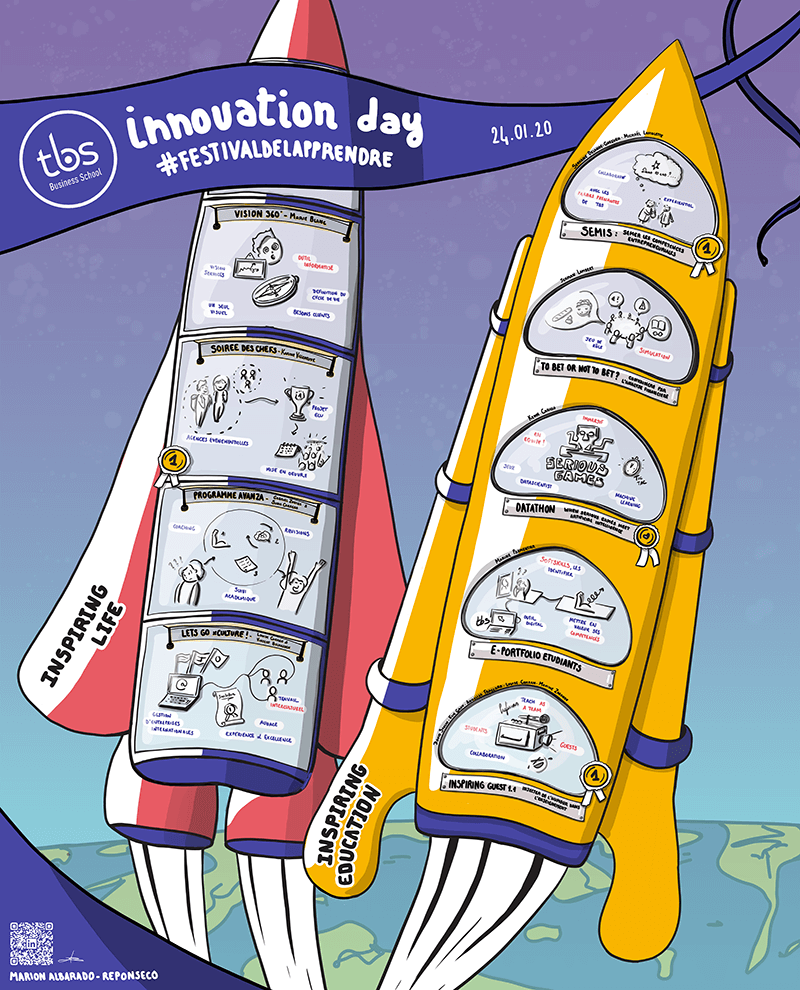 ---