TBS Education wins prestigious Best Innovation Strategy Award 2022/23 in the AMBA & BGA Excellence Awards for the project 'The Blind Search' developed by Dr. Soumyadeb Chowdhury, Dr. Cameron Guthrie, Guilain Praseuth and Dorothee Thibaut.
The AMBA & BGA Excellence Awards 2022/23, which were held on December 9, 2022 in London, brought together leading lights from the global business education community to celebrate excellence and commend achievement among business schools, MBA students and graduates, suppliers and employers.
Congratulations to the entire team that made this project possible: Dr Soumyadeb Chowdhury, Dr Cameron Guthrie, Guilain Praseuth, Dorothée Thibaut, Candice Rolland, Damien Biau, Emeric Le Meur, Céline Rodriguez, Sébastien Noguès, Anis Abdmeziem, Katia Santrisse.
The starting point
'The Blind Search' was inspired by the reality singing competition The Voice to engage, motivate, surprise and entertain students, as well as to celebrate their return to classrooms amid Covid-19 pandemic restrictions in France. The aim was to introduce educational entertainment (edutainment) and consider educational wellbeing in the teaching pedagogy for a research methods course (and similar theoretical courses) and make it truly student centric.
Such unconventional and unique pedagogical innovation opens new paradigms for designing and delivering courses post pandemic, creating the right balance between using digital tools and inspiration from the entertainment industry to enhance students' classroom face-to-face learning interactions and experiences.
The team believes the spirit of this resolutely 'Low tech', focussing on human-interactions in the digital world, simple and transferable innovation has attracted attention. 'The Blind Search' project represents our schools' pedagogical strategy: Educational Well-Being, Inclusiveness, Collaborativeness and Mission-driven Innovation for our beneficiaries.
What's next
'The Blind Search' team will continue to develop and refine the project for students beyond MSc Digital Marketing and Ecommerce, in other contexts and courses beyond research methods.
The next version of 'The Blind Search' will have some new surprise elements (watch the space), focus on sustainability development goals, and enhance cross-departmental and programme collaboration.
Until now, digital transformation has never been so important. More and more companies are seeking to adapt to this digital change, where their transformation is vital to survive in a world that is constantly globalizing. The MSc Digital Transformation & Business Innovation program is born at the TBS Education campus in Barcelona.
Everything you need to launch your career in digital transformation with the new Master of Science from TBS Education.
According to Kai Bender, market leader for Germany/Austria at global management consulting firm Oliver Wyman, in a Harvard Business Review Analytic Services survey says: "The COVID pandemic has greatly boosted transformation projects. When it became impossible to interact with customers analogically, the extension of digital services became a key issue."
In recent years, digital transformation has become a buzzword among business leaders. According to a Gartner study, "79% of business strategists said they have digitized their businesses to generate new revenue streams." This evidences the importance of generating new transformation initiatives, which go hand in hand with the digital change needed.
A master's degree adapted to the Barcelona of today and tomorrow
Today Barcelona is considered a digital hub in southern Europe, largely due to the consolidated system of start-ups and the large number of events that revolve around the digital universe that the city hosts. A good example is the Mobile World Congress, which generates the interest of large corporations from various sectors seeking to open innovation centers of global impact.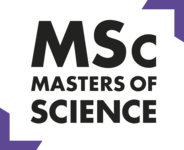 Therefore, the MSc Digital Transformation & Business Innovation is the perfect opportunity to test in a professional way what is happening in the business sector and in turn learn to help companies to create business processes and possible new ways of adapting to technological changes. In addition, there is the opportunity to work on real cases, in collaboration with professional experts in the sector, who will guide in a more accurate way how business innovation is carried out.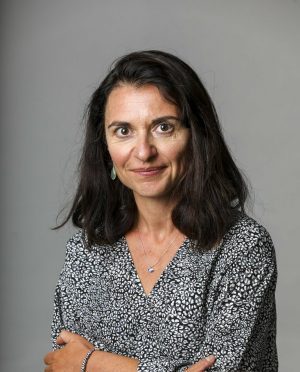 The MSc Digital Transformation & Business Innovation program, which is taught on-site and entirely in English at the Barcelona campus of TBS Education, has Roxana Ologeanu-Taddei, professor of information systems management, as program manager.
What you should know about the new MSc
Full- time program
Location: TBS Campus in Barcelona
Duration: 1 year
Language: English
Price: 17 000€
ECTS: 90
Start date: October 2022
TBS Education's Inspiring Guest project is in the spotlight for its innovative approach to teaching finance. After winning the Best Session Award at the AOM Teaching and Learning Conference and the Best Innovation Strategy Award from AMBA, it has been awarded the FMA Innovation in Teaching Award!
2021 FMA Innovation in Teaching Award
The Financial Management Association International's (FMA) Innovation in Teaching Award was created to recognize inspiring educators, improve the quality and relevance of education in finance and spread successful innovative practices. This international competition is open to any educator who teaches undergraduate or graduate students in finance.
The finalists are selected by a committee based on 3 criterias:
Innovation
Broad transferability of the teaching technique in terms of resources and instructor skills/connections
Measurable impact on students, institutions of higher education, and the finance profession
David Stolin, co-founder of TBS Education's Inspiring Guest program with Elie Gray, received the 1st prize for their project "Teaching finance through short humorous videos made in collaboration with a comedian".
Injecting humor into teaching finance
TBS Education is constantly exploring unconventional teaching methods, favoring pedagogical innovation for the benefit of its students. The Business School offers a wide range of technics to acquire knowledge and prepare for the business world. By offering an innovative approach to teaching, we capture students' attention, make the content more memorable and develop their agility.
The first edition of Inspiring Guest project is developed around educational videos staring the Californian comedian Sammy Obeid. Not only the stand-up comedian is the host of "100 Humans" on Netflix but he is also a UC Berkeley Math & Business graduate.
The success of this first edition exceeded the expectations of the pedagogical team. Fully satisfied with the outcome, the Business School is currently preparing a new exciting edition of TBS Inspiring Guest.
11 new professors from all over the world are joining our school.
Ireland, India, Portugal, France, the United States, Russia, Colombia, Brazil and Switzerland join the many nationalities already at TBS to support and train our students!
We are pleased to welcome this year:
Antonio ABRANTES, Business Law & HR Management
Simon BELIERES, Industrial organization, logistics and technology
Neha CHAUDHURI, Information Systems Management
Nathalie CLAVIJO, Management Control, Accounting, Audit
Shirah FOY, Strategy, Entrepreneurship & Innovation
Yacine OUAZZANI, Marketing
Alexandra POLYAKOVA, Marketing
Sean POWER, Management Control, Accounting, Audit
Jorien Louise Pruijssers, Management Control, Accounting, Audit
Marianne STRAUCH, Management Control, Compatibility, Audit
Mariana BASSI SUTER, Marketing
Welcome to Toulouse, welcome to TBS!