The Eduniversal 2023 Best Masters, MS, MSc and MBA rankings once again highlight several TBS Education Master of Science and Master of Business Administration programs.
EDUNIVERSAL, A UNIQUE RANKING IN FRANCE
Eduniversal remains the only French ranking system that solely evaluates the individual quality of each program. The ranking combines a sectoral approach with specific market criteria and offers students a valuable tool to choose their future school. The Eduniversal ranking considers 3 main criteria:
The program's visibility
Salary after graduation
Student satisfaction
OUR PROGRAMS RANKED BY EDUNIVERSAL
7 Master of Science programs ranked this year, including 5 in the Top 10
Eduniversal has ranked 7 of our Master of Science programs. The MSc International Luxury Industries Management has moved up 5 places!
The Global Executive MBA ranked 10th
TBS Education continues its development with a new campus in Paris, at 13, rue Saint Lambert, in the 15th district.
This new 5,000 m² campus, housed in a former Parisian high school, will have bright classrooms, work rooms, a documentation center, an incubator/coworking space, and 2 amphitheaters, all organized around a tree-lined courtyard of nearly 1,000 m², which will allow students to relax in a quiet space, but also be able to organize festive and cultural events.
"TBS Education is in the process of boosting its attractiveness and our real estate projects are part of our new approach to educational well-being. We are committed to accommodating a greater number of students in premises that reflect our vision of the management school of the future, and that enhance student experience and well-being. We design and build our campuses in cities brimming with professional opportunities so that our students can achieve their full potential".

— Stéphanie LAVIGNE, Managing Director of TBS Education
The building will be completely renovated, with different phases of work aimed at meeting thermal and regulatory standards, and creating classrooms equipped with state-of-the-art tools. Student well-being will be at the heart of the renovations. This new campus will therefore be a space that's genuinely conducive to student life.
This campus will offer all our French and international students the opportunity to be right in the heart of the French capital, a major economic centre for Europe and the world, close to the biggest French and international companies. It will also allow our students to join the powerful network of 10,000 TBS Education alumni and thus develop their employability.
Available programs in Paris campus
New school year 2023: the launch of the Bachelor's program in Paris
Already operating on our three permanent campuses, Toulouse-Entiore, Barcelona and Casablanca, and in strong demand, the TBS Education Bachelor's program will be moving to Paris in September 2023 and will welcome about 100 students:
2 sections in the first year of the Bachelor's program, one in French and one in English
A new program focusing on the fast-growing Distribution and Commerce sector offered in the final year and also as part of in apprenticeship course
"2022 is a year full of new developments for the Bachelor's program. I am proud to announce the opening of our Bachelor's program in Paris at the beginning of the 2023 academic year, as well as the creation of a new work-study program focusing on Distribution and Commerce. In total, we plan to welcome about 100 students and aim to strengthen our work-study opportunities. Beyond the quality of student life that this new central Paris campus will offer, and the advantages of the TBS Education Bachelor's degree that are already well-known (academic excellence in a highly international and professionalizing environment), the launch of this program in Paris opens up even more possibilities for our students. Living and studying in one of the world's most important capitals, close to the largest companies and to our Alumni, represents a once-in-a-lifetime opportunity."

— Patricia Bournet, Director of the TBS Education Bachelor program
Master in Management program (French track and apprenticeship only)
The Paris campus offers students on the Master in Management program the chance to do the Master 1 and Master 2 in apprenticeship.
Master 2 of the Master in Management program :

MSc Controlling and Risk Management
MSc Marketing Business to Consumer
MSc Strategic Innovation Management
Master of Science programs
IN THE HEART OF EUROPE, IN THE HEART OF THE CITY
Driven by a unique strategy rolled out since 2021, TBS Education has set itself bold and inspiring development objectives: to prioritize educational well-being, to enhance the employability of its learners, and to maximize its societal impact on local areas. To achieve its objectives, TBS Education will draw on brand new campuses, an expert and renowned faculty, new training and employability models, and a stronger international presence.
TBS Education is inventing a whole new kind of campus and investing in academic well-being
TBS Education campuses are living spaces that bring together learning, academic, research, business, entrepreneurial and civic communities. The school's students thrive on eco-responsible campuses, where conditions are in place to encourage personal transformation and optimum learning. By 2026, the 4 sites – Toulouse, Barcelona, Casablanca, and Paris – will be equipped with new inspiring buildings to fully integrate into a world in transition. TBS Education is committed to "academic well-being": the school is an educational innovation laboratory that constantly introduces new knowledge, new teaching methods and tools for a better learning experience. Mirroring its innovative project, Inspiring Guest, which has won national and international awards, the school has introduced humor to stimulate learning.
The school's four campuses will be connected to companies and socio-economic partners to cultivate entrepreneurial spirit, foster local innovation, and share knowledge. Designed to have a positive societal impact and to offer its own experiential learning, they will be resolutely open, inspiring, innovative, and committed.
TBS Education is located in Toulouse, Paris, Barcelona and Casablanca. We place our students at the heart of what Europe does best in terms of technological innovation, economic dynamics, and quality of life. The campuses are ideally located in the city center.
This means less time wasted and more time for living! Close to our campuses, our students can find:
public transportation (bus, metro), to get around easily
housing and local services, for a more relaxed lifestyle
green spaces and relaxation areas, to recharge your batteries in a green setting.
The Paris campus offers students on the Master in Management program the chance to do the Master 1 and Master 2 as in apprenticeship course.
Until now, digital transformation has never been so important. More and more companies are seeking to adapt to this digital change, where their transformation is vital to survive in a world that is constantly globalizing. The MSc Digital Transformation & Business Innovation program is born at the TBS Education campus in Barcelona.
Everything you need to launch your career in digital transformation with the new Master of Science from TBS Education.
According to Kai Bender, market leader for Germany/Austria at global management consulting firm Oliver Wyman, in a Harvard Business Review Analytic Services survey says: "The COVID pandemic has greatly boosted transformation projects. When it became impossible to interact with customers analogically, the extension of digital services became a key issue."
In recent years, digital transformation has become a buzzword among business leaders. According to a Gartner study, "79% of business strategists said they have digitized their businesses to generate new revenue streams." This evidences the importance of generating new transformation initiatives, which go hand in hand with the digital change needed.
A master's degree adapted to the Barcelona of today and tomorrow
Today Barcelona is considered a digital hub in southern Europe, largely due to the consolidated system of start-ups and the large number of events that revolve around the digital universe that the city hosts. A good example is the Mobile World Congress, which generates the interest of large corporations from various sectors seeking to open innovation centers of global impact.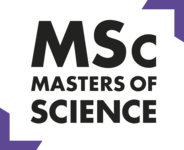 Therefore, the MSc Digital Transformation & Business Innovation is the perfect opportunity to test in a professional way what is happening in the business sector and in turn learn to help companies to create business processes and possible new ways of adapting to technological changes. In addition, there is the opportunity to work on real cases, in collaboration with professional experts in the sector, who will guide in a more accurate way how business innovation is carried out.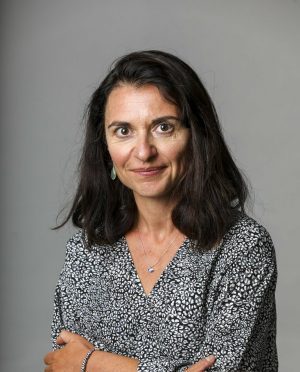 The MSc Digital Transformation & Business Innovation program, which is taught on-site and entirely in English at the Barcelona campus of TBS Education, has Roxana Ologeanu-Taddei, professor of information systems management, as program manager.
What you should know about the new MSc
Full- time program
Location: TBS Campus in Barcelona
Duration: 1 year
Language: English
Price: 17 000€
ECTS: 90
Start date: October 2022
TBS is building an ambitious new campus of 8000 m2 located in the startup and innovation district. It will be able to accommodate 1,100 students as of the start of the 2022 academic year, and will offer 700 beds of integrated housing located next to the campus.
5 reasons to choose Barcelona!
Economic, cultural and technological epicenter in Spain
An affordable cost of living
A multicultural and cosmopolitan city
1st student city in Spain (QS 2019)
A new generation campus
TBS thus strengthens its presence in a key European metropolis where some of the world's best higher education institutions in management are located.
TBS will receive twice as many students in fully eco-responsible and innovative facilities.
This announcement is part of TBS Education's global development strategy, which aims to strengthen the links between the school and the territories in which it is present.
Designed to meet all the needs of the educational community, the building will respect the strictest criteria of eco-design. It will bring together all the facilities and equipment necessary for pedagogical innovation: multi-space and immersive rooms, spaces dedicated to associations, student life, scientific and business events, and an incubator.
The programs and courses
The Barcelona campus is open to students in the Bachelor's, Grande Ecole and Master of Science programs, with more than 600 students to date, 36% of whom are international students from over 25 countries.
The courses are taught in English and Spanish by TBS Education professors and lecturers from the Polytechnic University of Catalonia (UPC), which is ranked among the best Spanish and European universities.
The students of the Grande Ecole Program can go to the campus from the 1st year of their Master's degree. In collaboration with the UPC, the school offers "Discovery" courses to deepen your understanding of key themes:
Digital Transformation
Artificial Intelligence & Data
International Business in Latin America
In the 2nd year of the Master's degree, you can then pursue your specialization in a field you are passionate about or discover new professions and horizons.
5 MSc programs are offered as part of a work-study program as of the start of the 2021 academic year:
Barcelona, the perfect travel companion
The location of TBS in Barcelona is not a coincidence. Cosmopolitan and vibrant city, Barcelona is today more than ever at the forefront of trends, an inspiring and attractive place for students, researchers and entrepreneurs from all over Europe.
1st student city in Spain (QS 2019)
8th best city in the world to live, visit, research and work in (World Best Cities 2021)
5th most favorable city to create a start-up (EU-Start-Ups 2020 report)
2nd best city in terms of strategy to attract the technology sector (fDi Intelligence 2020 report)
5th city in the TOP 10 Tech Cities of The Future 2020/2021