Until now, digital transformation has never been so important. More and more companies are seeking to adapt to this digital change, where their transformation is vital to survive in a world that is constantly globalizing. The MSc Digital Transformation & Business Innovation program is born at the TBS Education campus in Barcelona.
Everything you need to launch your career in digital transformation with the new Master of Science from TBS Education.
According to Kai Bender, market leader for Germany/Austria at global management consulting firm Oliver Wyman, in a Harvard Business Review Analytic Services survey says: "The COVID pandemic has greatly boosted transformation projects. When it became impossible to interact with customers analogically, the extension of digital services became a key issue."
In recent years, digital transformation has become a buzzword among business leaders. According to a Gartner study, "79% of business strategists said they have digitized their businesses to generate new revenue streams." This evidences the importance of generating new transformation initiatives, which go hand in hand with the digital change needed.
A master's degree adapted to the Barcelona of today and tomorrow
Today Barcelona is considered a digital hub in southern Europe, largely due to the consolidated system of start-ups and the large number of events that revolve around the digital universe that the city hosts. A good example is the Mobile World Congress, which generates the interest of large corporations from various sectors seeking to open innovation centers of global impact.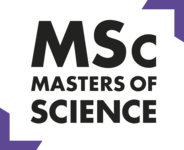 Therefore, the MSc Digital Transformation & Business Innovation is the perfect opportunity to test in a professional way what is happening in the business sector and in turn learn to help companies to create business processes and possible new ways of adapting to technological changes. In addition, there is the opportunity to work on real cases, in collaboration with professional experts in the sector, who will guide in a more accurate way how business innovation is carried out.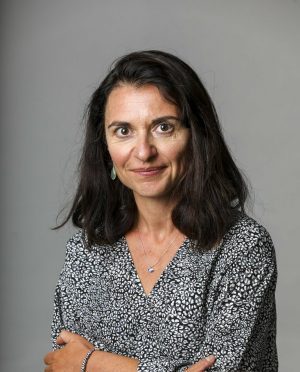 The MSc Digital Transformation & Business Innovation program, which is taught on-site and entirely in English at the Barcelona campus of TBS Education, has Roxana Ologeanu-Taddei, professor of information systems management, as program manager.
What you should know about the new MSc
Full- time program
Location: TBS Campus in Barcelona
Duration: 1 year
Language: English
Price: 17 000€
ECTS: 90
Start date: October 2022
TBS is building an ambitious new campus of 8000 m2 located in the startup and innovation district. It will be able to accommodate 1,100 students as of the start of the 2022 academic year, and will offer 700 beds of integrated housing located next to the campus.
5 reasons to choose Barcelona!
Economic, cultural and technological epicenter in Spain
An affordable cost of living
A multicultural and cosmopolitan city
1st student city in Spain (QS 2019)
A new generation campus
TBS thus strengthens its presence in a key European metropolis where some of the world's best higher education institutions in management are located.
TBS will receive twice as many students in fully eco-responsible and innovative facilities.
This announcement is part of TBS Education's global development strategy, which aims to strengthen the links between the school and the territories in which it is present.
Designed to meet all the needs of the educational community, the building will respect the strictest criteria of eco-design. It will bring together all the facilities and equipment necessary for pedagogical innovation: multi-space and immersive rooms, spaces dedicated to associations, student life, scientific and business events, and an incubator.
The programs and courses
The Barcelona campus is open to students in the Bachelor's, Grande Ecole and Master of Science programs, with more than 600 students to date, 36% of whom are international students from over 25 countries.
The courses are taught in English and Spanish by TBS Education professors and lecturers from the Polytechnic University of Catalonia (UPC), which is ranked among the best Spanish and European universities.
The students of the Grande Ecole Program can go to the campus from the 1st year of their Master's degree. In collaboration with the UPC, the school offers "Discovery" courses to deepen your understanding of key themes:
Digital Transformation
Artificial Intelligence & Data
International Business in Latin America
In the 2nd year of the Master's degree, you can then pursue your specialization in a field you are passionate about or discover new professions and horizons.
5 MSc programs are offered as part of a work-study program as of the start of the 2021 academic year:
Barcelona, the perfect travel companion
The location of TBS in Barcelona is not a coincidence. Cosmopolitan and vibrant city, Barcelona is today more than ever at the forefront of trends, an inspiring and attractive place for students, researchers and entrepreneurs from all over Europe.
1st student city in Spain (QS 2019)
8th best city in the world to live, visit, research and work in (World Best Cities 2021)
5th most favorable city to create a start-up (EU-Start-Ups 2020 report)
2nd best city in terms of strategy to attract the technology sector (fDi Intelligence 2020 report)
5th city in the TOP 10 Tech Cities of The Future 2020/2021