Master of Science Programs
TBS Master of Science programs are designed for students who'd like to add highly specific skills and cutting-edge professional expertise to their resume before entering the corporate world.
Our Master of Science programs combine high-quality academic and scientific requirements with professional experience so our students are instantly operational in a specific trade, field or sector of activity.
THE TBS MASTERS OF SCIENCE
TBS MSc's follow a unique format so students develop their managerial and professional skills to their full potential. Our MSc programs offer five complementary learning experiences: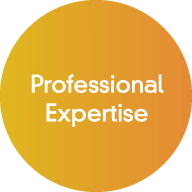 Benefit from robust training to build up and strengthen professional expertise.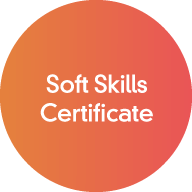 Develop behavioral and relational skills and obtain a certificate of excellence in management and leadership.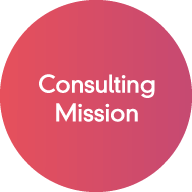 Accomplish a consulting mission for the account of prestigious TBS partner companies.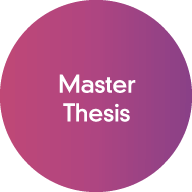 Write a thesis on an academic or operational issue in the area of expertise.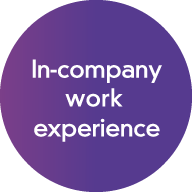 Depending on the chosen MSc: long-term internship in a company (optional) or apprenticeship.
PROGRAM CALENDAR

The TBS Master of Science (MSc) programs are 12-month programs that take place on the Toulouse, Paris, Barcelona or Casablanca campuses. Most of our MSc programs are taught 100% in English, but we also offer a mix of French and English for some of the courses. Just click on the link of the program of your choice to learn more about the language.
WHO CAN APPLY?
Academic requirements

4- year Bachelor Degree (240 ECTS) or equivalent
Language requirements

For programs taught in English: English native language or IELTS 6.5 or equivalent
For programs taught in French: French native language or DELF B2 or equivalent
If you have any further questions, don't hesitate to get in touch.
APPLICATION & TUITION FEES
The same fees apply to both the Toulouse, Paris and Barcelona campuses:
Application fee: 100€*
Tuition fee: from 18,000€ to 19,500€ for the entire 12-month program, depending on the program
TBS also offers scholarships and funding opportunities.

For the Msc on the Casablanca campus, please contact us for more information.
* Application fees are non refundable.
Discounts and scholarships
To assist our students financially, we offer the following scholarships and discounts for our Master of Science programs. Please bear in mind that discounts and offers of financial support are exclusive and cannot be combined together.
Early Bird Discount
You can get a 10% discount on your tuition fees if you apply and pay before December 31st. Please note that this is the only discount which may be cumulated with others.
Sibling Discount
If you have a brother or sister who is currently enrolled in a TBS program, you will receive a 15% discount on your tuition fees.
Diversity Discount
You can get this 10% discount based on your grades and overall profile.
Partner University Discount
Students from TBS partner universities and/or students having spent one semester at a TBS campus as part of an exchange program receive a 10% discount on their tuition fee.
Couples Discount
If you're married/have a child together and both apply for a TBS program for the same year, you will receive a 20% discount on the tuition fees of one of the programs.
External Scholarships
A number of French associations also award scholarships to international students studying in France:
Eiffel Scholarship
The Eiffel Excellence Scholarship Program is managed by the French Ministry of Europe and Foreign Affairs to enable French higher education establishments to attract top foreign students to enroll in French Master's and PhD courses.
The application process for the Eiffel scholarship is extremely selective. Candidate students must be non-French and be less than 25 years old while they must prove excellent academic results. This scholarship can award up to €1,000 per month to successful candidates.
Campus France Scholarship Information
International students wishing to study in France can also apply for a choice of national scholarships. For more information contact Campus France.
4-STEP APPLICATION PROCEDURE
2023 INTAKE : APPLICATIONS OPEN IN SEPTEMBER 2022
STEP 1: Click on the button to go to the application website and complete the online application form
STEP 2: Upload supporting documents and test scores
STEP 3: Take the online interview
STEP 4: Admission results will be available within two weeks time.
For any further questions, don't hesitate to contact our international team.
Required documents for application
CV
Cover/Motivation letter/Statement of Purpose
Passport copy
Transcript of grades of your latest degree
Enrollment certificate or diploma
For the English MSc: B2 English test (IELTS, TOIEC, TOEFL, CAMBRIDGE or DUOLINGO), if your studies were not 100% in English or if you are not a native English speaker
For the bilingual (French & English) MSc: B2 French test (DELF or TCF) if your studies were not 100% in French or if you are not a native French speaker & B2 English test (IELTS, TOIEC, TOEFL, CAMBRIDGE or DUOLINGO), if your studies were not 100% in English or if you are not a native English speaker
Letter of recommendation (not mandatory)
About TBS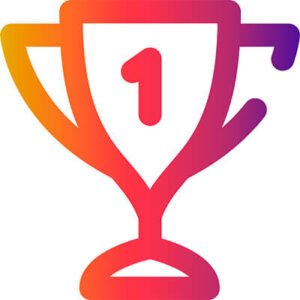 TRIPLE ACCREDITATION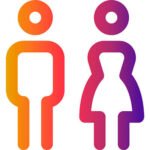 5,600 STUDENTS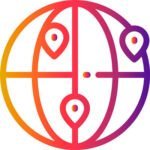 MORE THAN 230 PARTNER UNIVERSITIES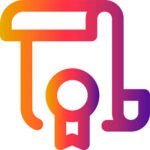 51,000 ALUMNI