Toulouse, Barcelona and Ljubljana
Single or Joint Summer Schools in Toulouse and Barcelona
Due to the ongoing situation in France, the On Campus Summer School will run in Barcelona only from 5th to 23th July. The TBS Online Summer Courses will run in June and July, with 13 courses offered at Undergraduate and Master level.
Toulouse (France)
Located in the southwest of France between the Pyrenees mountains, the Mediterranean Sea and the Atlantic Ocean, Toulouse has long been famed for its redbrick architecture and dynamic student life.
Being the 4th largest city and the 2nd most popular for students in France, Toulouse is also known worldwide for its aviation history and as the home of Aerospace leaders such as Airbus. It is an ancient city looking towards the future, and offers a vibrant learning and social environment in a cosmopolitan and dynamic setting.
---
Barcelona (Spain)
Barcelona is a unique city combining a vibrant student life and a thriving business economy. A central investment hub in the Mediterrean area, Barcelona is ranked amongst the Top 10 cities worldwide in which to invest, according to KPMG's Global Cities Investment Monitor 2015.
It is also home to Spain's 2nd largest student population with over 215,000 students from around the world and is ranked as the 6th best place to study in Europe by the QS ranking Top 10 Student Cities in Europe 2015.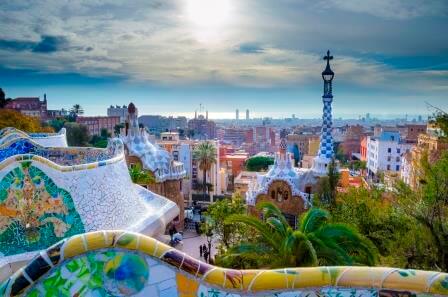 ---
Ljubljana (Slovenia)
Situated between the Alps and the Adriatic Sea, the city of Ljubljana, the capital of Slovenia, is classified as a mid-sized European city, but it has preserved its small-town friendliness and relaxed atmosphere while providing all the facilities of a modern capital.
It is the political and cultural heart of the Slovenian nation, safe and particularly charming in summer. Distances between places in Slovenia are short, which makes Ljubljana a perfect base for exploring Slovenia's diverse beauty.