Aerospace Value Chain
Boost your career in Aerospace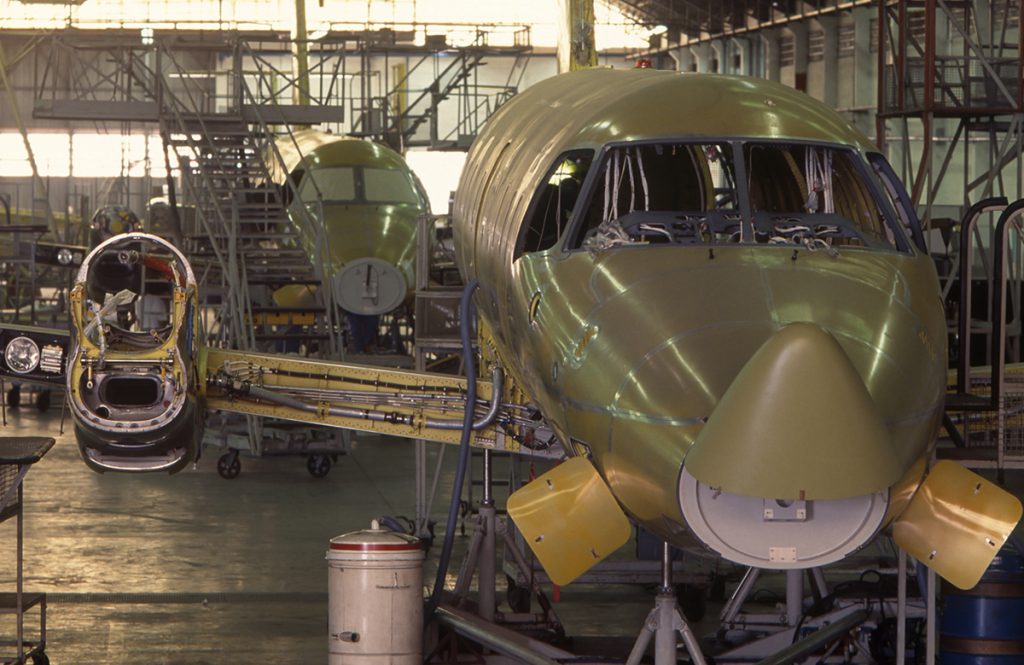 The fast growth of the aviation industry induces a doubling of the number of aircraft by 2030. Faced with massive ramp-up issues, it is critical for all stakeholders to manage their supply chain organization, i.e. their relationships, practices and partnerships throughout their ecosystem, from customers to suppliers. 80% to 90% of the turnover is now subcontracted all over the world, mainly manufacturing but also design, support and services activities.
New materials, new technologies but also new business models and revenue streams are reshaping the industry. As a consequence, it is of the utmost importance not only to understand those rapid changes but to acquire insights and tools to manage and assume on one's own business practices. As Jeff Pino, former CEO of Sikorsky, used to say, "20% of a firm's success is about strategizing, 80% is about execution". This track is focused on execution.
This specialized track is designed and coordinated by an Academic supervisor. The latter benefits from an Advisory Board (consisting in Experts and Leaders from the Industry) providing scientific and pedagogical support. This Specialized track has been designed in collaboration with experts from Kuehne & Nagel, Airbus, Safran, Bombardier…
This track is composed of 5 main sessions(*):
Aerospace Value Chain stakes and trends: academic perspective
Reshaping Supply Chain Management: new technologies and challenges
New trends in MRO and Global Support / Service
Customer-Supplier relationships
Company field visit
(*) Content might slightly vary owing to unexpected changes which might occur amongst the scheduled speakers.
This specialized track offers challenging opportunities to enhance participants' managerial skills towards the aerospace industry sector. It gives a specialization to MBA level facilitating experienced executives to take over business responsibilities in embracing the scope of the aerospace value chain stakes, trends and practices (connected factory, lean & smart manufacturing, industrial Internet, current and future utilizations of AI/VR/AR, blockchain, IoTs,…)
This track will provide skills to the participants in the following areas:
Understand the aeronautics ecosystem and its complex value chain
Examine the new tech that are reshaping business practices
Improve and integrate efficient and winning supplier-customer relationships
Analyze, assess and organize for an effective execution in the workplace
Aerospace MBA Delegates (i.e. regular "students" of the TBS Aerospace MBA program)
TBS Alumni & Partners (see "Fees")
Executives and representatives from "non-aeronautical" industries eager to broaden their knowledge of this sector (market, trends, new practices…) or benchmark the sector to improve their own
Representatives of aeronautical companies with an engineer & technical background aiming at extending their understanding of this industry
Representatives from public bodies willing to get a transverse view of the sector and the related business trends
Fluent English
More than 5 years' work experience, eager to challenge and be challenged
… and curious about this sector!
Delivery Mode – Teaching Method
This specialized track exposes participants to current and relevant industry insights and experiences in a mix of classroom interaction and experiential learning. Specialists are brought in to help understand the complex and rapid changes that are reshaping the marketplace.
Participants interact actively in discussions bringing their experiences into the classroom to enrich the learning of the cohort. A visit of a leading organization will complete the learning experience of the Specialized Track. The delivery mode will include a mix of lectures from practitioners working for leading aerospace companies and academia.
Aerospace MBA Delegates will receive grades, required in the frame of the degree
Other participants (Alumni and representatives) will get the TBS Certificate "Aerospace Value Chain"
5,000€ in Toulouse
(**) For TBS Alumni and Partners, special fees apply, under conditions.
Start the conversation today!
Send us your resume to assess fit with the program
Email: aerospace.mba@tbs-education.fr