Member of the Aerospace Ecosystem
Boost your career in Aerospace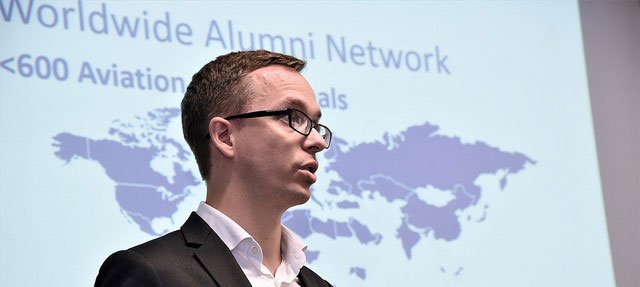 Since its inception, the program has been supported by key players in the sector who encouraged its foundation: Airbus, ATR, Thales, CNES…
Located at the core of the biggest and most dynamic aerospace region in Europe, the Aerospace MBA is fully integrated into the aerospace landscape and has developed strategic relationships with companies such as Airbus, ATR, Latécoère, Liebherr, Thales, Thales Alenia Space, Airbus Defense & Space, CNES, Aerospace Valley, etc.
TBS is one of the founding members of Aerospace Valley (a world-class cluster)
The Aerospace MBA has forged partnerships with a range of aerospace start-ups dedicated to talent detection and expertise sharing, including Air&Jobs, emindHub
The Aerospace MBA has close relationships with USAIRE, ISTAT, IFCCI
Over 700 Aerospace MBA Alumni from 80 countries are currently working worldwide in aerospace. Whatever the aerospace event anywhere in the world, there is always a TBS Aerospace MBA family member in attendance.
TBS has particularly long-standing and close relationships with IAS (Institut Aéronautique et Spatial) and ATR (world leader in the market for regional aircraft up to 90 seats)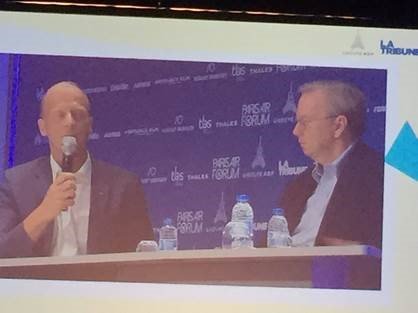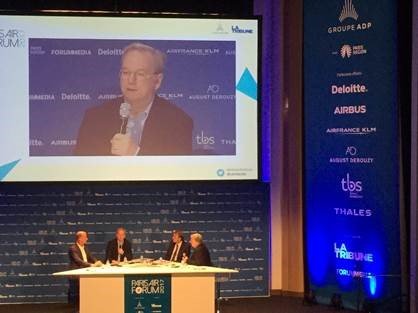 June 2017, TBS & Aerospace MBA sponsor of Paris Air Forum : Tom Enders (Airbus) and Eric Schmidt (Alphabet/Google) debating about digital revolution & aerospace