Our objectives & your outcomes
Boost your career in Aerospace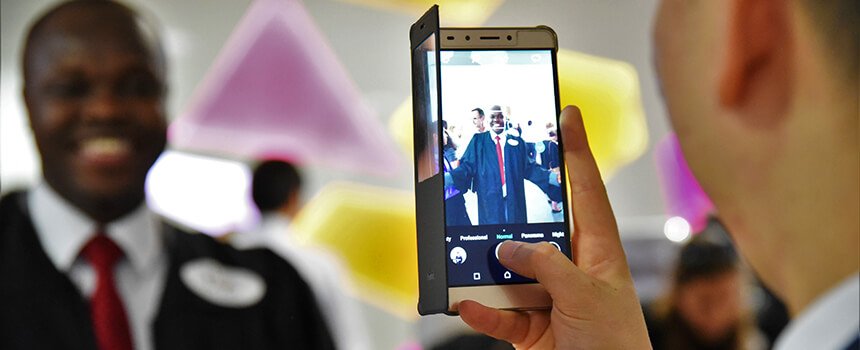 Our objectives
Not only will you be at the heart of the largest European aerospace region, you will also get lectures from international experts, benefit from experience abroad, and take part in cross-cultural projects thanks to the dozens of nationalities attending every year.
As the program is also delivered in India in collaboration with Indian Institute of Management in Bangalore (top ranked in the Financial Times), you'll have the unique opportunity to get familiar with this booming market.
When connecting with alumni, you'll be connected to executives located in more than 80 countries around the world!
Your outcomes
What added value do you get?
A program designed to boost your career: build an enriched resume thanks to corporate missions (internships/regular jobs) and specialized tracks. Create your own, bespoke MBA by choosing the most suitable pace and specialized tracks (Sequence 5, 6 or 7), continually customizing your curriculum and developing your skillset by working on topics which reinforce your knowledge and expertise in specific fields. Stand out in the marketplace!
With its flexible duration (Long Haul or Hub), the program is perfectly designed to allow time to learn the fundamentals of management while also going live with implementation and testing.
Developing high-performing leaders in aerospace
Strengthening leadership
Accelerating talent
Embedding cultural change
Developing working capabilities
Expanding networks
Building commercial acumen
Leave your comfort zone in a structured environment
As a postgraduate student better known as a delegate, you'll get to experience aerospace management in action at an international level.
Ready for change? Ready to grow? You'll be trained, stimulated and challenged throughout the program to undergo a transformational process to become responsible leaders. This will be a life-changing experience.
You will belong to a global network, able to lead and implement the changes needed to allow your company to cope with the current and future challenges of Aeronautical, Aviation and Space industries. Mobility is changing, and you need to be ready.
Work environment & mindset: learn in a global classroom
Excellent professors involved in aerospace related subjects
Engage with international faculty
The faculty's strong professional background facilitates critical thinking
Peer learning is the cornerstone of the program: you'll be embedded into a close-knit community with rich prior work experience. Full immersion, no distance learning! Hands-on learning.
A truly international environment: 15 nationalities per cohort on average
A team of professionals fully dedicated to the program, who remain in close contact with the participants
International Student Services to support your life and make your experience even greater
This program aims to:
Provide you with a knowledge of academic theory and lectures on leadership
Offer the perfect environment to "learn by doing" and develop confidence to lead with integrity, resilience and compassion
Leadership development activities teach you how to be an ethical leader, how to work together to achieve a common objective, how to inspire others and lead even in difficult conditions.
Q&A with high-profile speakers
Hands-on leadership activities