More about your program
Boost your career in Aerospace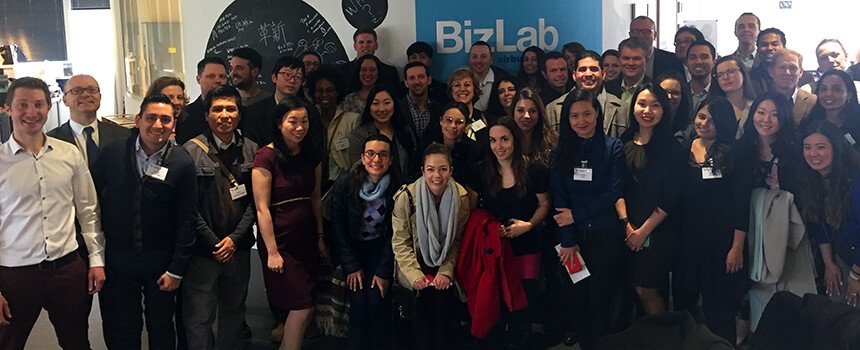 Located at the core of the biggest and most dynamic Aerospace Region in Europe, the Aerospace MBA is fully involved in the aerospace landscape and has developed strategic relationships with companies such as Airbus, ATR, Latécoère, Liebherr, Thales, Thales Alenia Space, Airbus Defense & Space, CNES-French Space Agency, Aerospace Valley. Since its inception, the program has been supported by these key players in the sector (who encouraged its foundation)
Famous Aerospace Trustees
Filippo BAGNATO, ATR, President and CEO; Jean-Paul BECHAT, SNECMA, President and CEO; Fabrice BREGIER, Airbus, President and CEO; Ruxandra BRUTARU, TAROM, President and CEO (Alumni Aerospace MBA); Philippe CAMUS, Airbus Group, Co-President and CEO; Patrick DE CASTELBAJAC, ATR Aircraft, CEO; Scott DONELLY, GE Aviation, President and CEO; Sameh EL HEFNY, Egyptair Holding, Chairman & CEO (Alumni Aerospace MBA); Tom ENDERS, Airbus Group, President & CEO; Noël FORGEARD, Airbus, President and CEO; Cédric GAUTIER, Stelia Aerospace, CEO; Richard HILL, Etihad Airways, COO; Sir Charles MASEFIELS, BAe Systems, President; Alan MULALLY, Boeing Commercial Airplanes, President and CEO; Jean-Cyril SPINETTA, AIR France, President and CEO; Jean-Marc THOMAS, Aerospace Valley, President; Olivier ZARROUATI, ZodiacAerospace, CEO
A strong network in Toulouse and abroad
TBS is one of the founding member of Aerospace Valley (world-class cluster)
TBS is founding member of the Sirius Chair (Space Institute for Researches on Innovative Uses of Satellites)
Aerospace MBA has signed up partnerships with diverse start-ups in aerospace dedicated to talent detection and expertise sharing: Air&Jobs, emindHub
TBS is closely working for years with ATR (world leader in the market for regional aircraft up to 90 seats) and IAS (Institut Aéronautique et Spatial)
Beyond leading aerospace players, the program has close relationships with associations and institutions AAF, AAE, USAIRE, ISTAT, IFCCI …
Over 700 Aerospace MBA Alumni, from 80 nationalities working worldwide in aerospace "Whatever the aerospace event worldwide, there is always a TBS Aerospace MBA family member attending!"
An international hub for aerospace management
You will not only be at the core of the largest European aerospace region, you will get lectures from international experts, have experience abroad and cross-cultural projects thanks to the dozens of nationalities attending every year the program.
As the program is delivered as well in India in collaboration with Indian Institute Management Bangalore (top ranked in the Financial Times), you'll have the unique opportunity to get familiar with this booming market.
When connecting with Alumni, you'll be connected to the executives located in more than 80 countries in the world!
Learn how to compete and collaborate in the global economy
Beyond the diversity of the participants (in terms of backgrounds, cultures and countries), courses in knowledge and competence management, in managing alliances & partnerships, or in project management will show you how to work in the context of global business. You'll participate in diverse international activities (visits from international MBA partners, attending specialized tracks abroad). You'll learn to better understand people which is crucial to develop managerial skills. On-field experience to better learn how organizations operate in complex business systems of other countries.
A collaborative learning environment: "learn in a global classroom"
Excellent professors involved in aerospace related subjects
Engage with international faculty, experts & practitioners
Strong professional background of the faculty enabling critical thinking
Peer learning is cornerstone of the program: embedded into a close-knit community with rich prior work experience.
Full real immersion, "no distance learning!" but hands-on learning!
Truly international environment (15 nationalities/year on average)
A team fully dedicated to program, close to the participants
International services to ease your life and make your experience even greater
A strong support provided by the Aerospace MBA team, faculty, TBS departments and Alumni, so participants focus on learning.
A robust curriculum focused on leadership development and strategic thinking
When full enjoying the program, our graduates will…
master fundamentals in management science
master management skills in scientific and technological environments and acquire knowledge of specific aerospace functions and/or sub-sectors.
acquire teamwork skills
develop problem-solving techniques and be able to analyze and solve business problems
be efficient communicators
have the decision-making skills to propose solutions to transverse issues
have a global perspective, including international issues and corporate social responsibility
The Aerospace MBA program helps you transform your aspirations into a successful career strategy thanks to a three-step approach:
#1. Starting from your first day on campus, team-building session, self-assessment, MBTI test, effective presentation skills sessions, reflective learning diary and individual counseling meetings provide support to better define your asset, your preferences and deep motivations.
#2. Meet practitioners, professionals, speakers and recruiters to enhance your understanding of the market: company's visit, conferences, formal & informal meetups with Alumni, Q&A with industry leaders… Seize opportunities thanks to our partners and use the diverse digital platforms to increase your visibility. Benefit form Career Booster activities; CV workshops (writing, practice interviews, cultural aspects)
#3. Go live thanks to the corporate mission / individual projects and get full market immersion
Ready for change? Ready to grow?
You'll be trained, stimulated and challenged during the entire program through a transformational process to become responsible leaders. This will be a life-changing experience! You will belong to a global network, able to lead and implement the needed changes to enable your company to cope with the current and future challenges of Aeronautical, Aviation and Space industries. Mobility is changing, get ready for it.