Aerospace MBA
Boost your career in Aerospace
World-Class Education in Aerospace Management

TURNING AEROSPACE MANAGERS INTO LEADERS SINCE 1999
In view of the current changes in the aerospace sector, this program is currently evolving towards a brand new format! More information will be available shortly, but don't hesitate to contact us if you'd like to be the first to learn more.
The Aerospace MBA delivers world-class education in international management and leadership skills for the aerospace sector. It is the only executive MBA program dedicated to aerospace management for businesses in the world and the only international Aerospace MBA that has been accredited by the AMBA Association of MBA's since 2002. What we offer:
A top-ranked specialized MBA (ranked #1 by MOCI, AMBA accreditation)
A unique program that covers the entire Aerospace value chain
Academic expertise from highly qualified professors & practitioners
Discover the latest trends in the Aerospace industry
Share experience with peers
Network with 800 alumni from 80 different nationalities
ONE PROGRAM – FOUR STEPS
The Aerospace MBA comprises 4 steps that stretches over 12 months. The curriculum is designed so participants develop cutting-edge decision-making, leadership, communication and negotiation skills.
STEP 1 – Understand your organisation – 8 core modules
After a preparatory session, participants acquire the 8 pillars of fundamental business practice, such as finance, accounting, marketing, economics, operations and strategy and HR. These modules provide you with the necessary tools and indicators to efficiently manage your company:
Management skills
Corporate & business strategy
Strategic marketing
Human resources & organizational impact
Value management
Operations efficiency
Managerial economics & decision making
Management Hot Topics: CSR/Digital/New Business Models
STEP 2 – Lead your organisation – 2 process workshops
The workshops put the core modules into practice. They're focused on transverse activities to get to know organisations and acquire actionable tools. They include complementary lectures, practical activities and case studies from highly qualified lecturers. You will be working real-life managerial issues for aerospace companies.
The workshops provide the perfect opportunity to practice your leadership skills, reflect on your soft skills and develop your entrepreneurship acumen:
Workshop 1 (Bangalore, India) : How to manage in the aviation industry?
Workshop 2 (Paris, France): What managerial practices in Aerospace?
STEP 3 – Fine-tune your knowledge – 5 specialized tracks
The Specialized Tracks focus on current and relevant industry insights in a mix of classroom interaction and experiential learning. They provide a deeper understanding of the complex changes that are reshaping today's aerospace market when it comes to:
Digital transformation
Artificial Intelligence & Data Analytics
STEP 4 – Learn by doing – individual & executive team projects
This step includes project and corporate missions to test newly acquired skills in a real-life environment, while enhancing personal development and refining soft and teamwork skills.
The general intake of the TBS Aerospace MBA starts in November. However, participants are free to enroll at any time during the year, providing they complete the missing modules.
All set to take off? Further questions?
Don't hesitate to contact us for more information on the program and customized paths: we offer extensive flexibility in terms of content, schedule and course locations.
Don't hesitate to contact us:
aerospace.mba@tbs-education.fr
Tel: +33 (0)6 89 23 98 27
---
Partners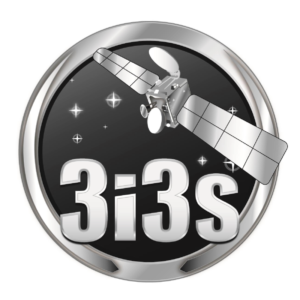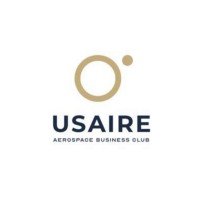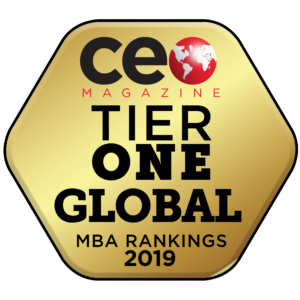 FAQ
The ultimate aim is to easily access higher positions, earn more money or make a significant shift in your career. But there are no shortcuts.

All this can only be achieved by undergoing a radical transformation process with clear objectives (which skills and competencies to develop) and full involvement in the program. That means seizing opportunities, initiating engaging projects, being willing to accept tremendous changes, and developing your network. Recruiters will recognize your investment and ability to leave your comfort zone to enter the world of challenges.

No-one gets results simply by graduating. It requires far more! As we state in our program: "The more you put in, the more you get out."

Not just in France… in Toulouse, the European Aerospace capital! It boasts a quarter of all space jobs, 20% of aeronautics jobs. It's the biggest and most dynamic region in Europe for aeronautics and space, the only city with four aircraft manufacturers (Airbus, ATR, Daher and Aura) and two satellite integrators, a world-class aerospace cluster, creating an incomparable research and technology landscape…

Not just in France… genuine international exposure not only in the classroom but outside Europe: we offer sessions in Montreal and Bangalore. In addition, you'll benefit from the diverse nationalities and cultures of the faculty.
If you're not an English-speaker, show your ambition and your ability to overcome real challenges by choosing a fully English-taught program. Recruiters will recognize your determination.
Toulouse, the 4th largest city in France, the 2nd most dynamic French city, the 2nd highest student population in France, the 1st French City for employment development, the 2nd most popular place to work, the 3rd best French city for entrepreneurship… This is the place to be for dynamic international executives!
As demonstrated in many surveys, return on investment is significantly higher on European MBAs; even for specialized MBAs which are slightly more expensive than regular and generalist MBAs.

Toulouse Business School is amongst the 1% of prestigious international business schools which hold the "triple crown" of accreditation: AACSB, AMBA and EQUIS accreditations are a global benchmark of quality and ensure that your degree will be recognized throughout the world. They officially confirm the quality of our organization, faculty and staff, our programs and the degrees we deliver. Essentially, it means that:

Programs are up-to-date and meet current business needs.
Programs are delivered by qualified faculty.
Degrees are internationally recognized and meet international standards.
Companies recognize the quality of our degrees.
As an institution, and through our programs, we are committed to quality and continuous improvement.

In other words, when we talk about our high-quality standards and global reputation… you don't just have to take our word for it!

TBS Business School belongs to the very select circle of triply accredited international business schools. Only 1% of business schools in the world can claim the triple crown.

The fee you pay covers the cost of your tuition; it includes expenses related to your courses and program: readings, digital textbooks, electronic course materials, online services, Career Booster services but also the induction and some reception lunches, some business and networking activities which are part of the program, company visits, plus full access to the library database.

Not included are the following:
• accommodation costs for your stay in Toulouse, Paris, Bangalore or Montreal
• meals (other than previously stated)
• flight tickets and travel expenses for the international field trips.
Access to a unique digital platform which hosts a set of required course books in a user-friendly and interactive mode.
Access to the best and richest library in any French Business School in terms of Aerospace Management (books, journals, articles: Jane's Airport, Flight International, Journal of Airline Business, Air & Cosmos, Airline Business, Aviation Week, etc)
You'll have full access to leading research & professional databases (Business Source Complete, Science Direct, Emerald, Sage Publications, Cairn, Xerfi, MarketAnalysis, Infinancials…). A dedicated team with 800m2 facilities, and over 20,000 books, 15,000 ebooks, 26,000 electronic journals, 34 databases…

No, campus placement is not provided per se. However, a Career Booster service is provided (free of charge) to offer solid support in your career development. Due to our solid industry network, we can provide contacts and support to help with your search for Corporate Missions / Internships (or jobs).

1. At the executive/senior level, which is the profile of our participants, placements are not only inefficient, they can even be counter-productive. In reality, executive participants are usually approached directly by headhunters or recruiters, or – more frequently – they already have an existing network. Moreover, 'pushing' profiles in this way is no guarantee of success and gives recruiters the impression that the candidate lacks independence and is not very attractive in terms of employment. Would you recruit such a person for your team?

2. Given the specific positions held and/or targeted, it is far preferable to devise your own job marketing plan (with the support of the Career Booster and the Aerospace team). This approach is more authentic, and considerably more rewarding when the position is obtained.

Sponsoring several key Aerospace events (Paris Air Forum, Les Trophées de l'Aéronautique): these events enable delegates to network with hiring companies
Member of diverse Associations & Institutions (USAIRE, Aerospace Valley, IFCCI, etc): another good opportunity to share delegates' profiles and to network
"Aeroperformance": a resume book of all participants' profiles, regularly sent to aerospace companies at professional events
Active participation at aerospace events: (Paris Airshow/Farnborough, ASD Days, Paris Space Week, Aeromart, AeroIndia, Air&Jobs forum…)
Joint conference with Indian Institute Management Bangalore (IIMB): Future of Aviation and Aerospace Conference
Strong social media presence
Partnerships with recruiting companies
Conferences with TBS Aerospace Alumni