TBS Live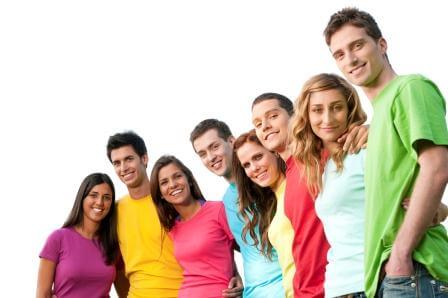 TBS offers a vast number of student-led clubs and organizations. Information regarding these is available here.
On your arrival at TBS your Welcome Team will guide you through the choice of student clubs available to you.
In the meantime, here's a snapshot of some of the options you will have to get involved in student clubs and associations on campus!
Contact the TBS International Student Services teamwith any queries regarding student clubs for international students.
The Welcome Team
This association is here to welcome….YOU! We organise dinners, weekends and other social and informative events in order to make sure international students get well integrated into campus life, and to facilitate your stay. More information ›
BDE (Bureau des Elèves) Club
This club organizes parties, social gatherings, the Barcelona Week-End, an integration weekend, skiing trips, and more.
More information
BDS (Bureau des Sports) Club
Join teams and weekly training sessions for sports including football/soccer, rugby, volleyball, handball, swimming, fitness, boxing, and more.
BDA (Bureau des Arts) Club
The BDA Club offers various artistic and cultural activities. Weekly courses in singing, guitar, piano, drawing, theatre, and dance (including rock, modern jazz, ballet, hip-hop, samba, etc.) are taught by experienced professors.
http://www.escadrille.org
La Junior Entreprise, ESCadrille
Created in 1978, this club is part of the National Confederation of Junior Enterprises (CNJE). It offers business students the unique opportunity to put their knowledge into practice through marketing research projects. Students create valuable network connections with businesses.
http://www.escadrille.org
Sup d'Oeno
Sup d'Oeno has two goals: to make students more aware of wine and spirits, and to help them discover the beauty and diversity of local vineyards. The group organizes evening events, wine-tastings, weekend trips to local vineyards, and more.
Hotsoft
This association offers students assistance and courses in computer technology and trouble-shooting. They also teach computer graphics, office automation, website creation, and provide you with an understanding of the evolution of computer science. The group also films and photographs all major TBS events.
Les Bronzés
This association lets you practice outdoor and "extreme" sports while being respectful to our environment. It is a partner of the Mountain Riders association, whose goal is to protect and preserve the environment.
Le Bureau Du Développement Durable (B3D)
The goal of this club is to make students aware of sustainable development, working on humanitarian projects, equitable business initiatives, and related projects.
Les rendez-vous du changement
This association organizes debates with celebrities, politicians, and others involved in current affairs. It publishes the newspaper "Du Coq à l'Âne".
ESCTASIA
This club offers Chinese and Japanese language lessons, Asian cooking lessons, Manga books and videos, a monthly newspaper ("Echo des rizières") and low-cost restaurant outings.
TBS Finance
This group was created in 1993 thanks to a few students and the stock exchange company, Wargny. Its goal is to help students discover the ins and outs of financial markets. Since 1998, TBS has had a trading room including five Reuter's terminals, which enable students to track global market prices.
Le Foyer Des Elèves
Located only 50m from the school, this is a friendly relaxed meeting place where students can meet around a coffee or aperitif. Many after-work events are organized here during the year.
Le Petit Tou
This will soon become your new best friend! It is a free Toulouse city guide which lists restaurants, bars, night clubs, shops and boutiques, cultural sights, and events.
Services for International Students
TBS International Student Serivces
The International Student Services office is here to help prospective and current international students with any queries they may have.
Feelin'ternational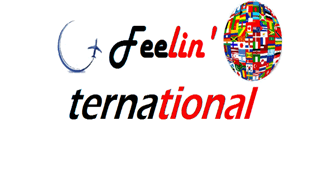 Feelin'ternational is a group of French students at Toulouse Business School who have recently put together a website and Facebook page for international students coming to Toulouse, to make your life easier and especially to assist you in your integration into the beautiful city of Toulouse.
Campus France
General information about studying in France as a foreign student
www.campusfrance.org/en
CROUS – Service d'accueil des étudiants étrangers
Welcoming Service for International Students
www.crous-toulouse.fr
Préfecture – Service Accueil Etranger
Police – Service for International Visitors
www.haute-garonne.gouv.fr
France.fr – The official website of France
This section deals with general information about studying in France
Library
CALAMEO
23,000 Books
47,000 Electronic Magazine Titles
280 Printed Magazine Titles
32 Databases
Virtual tour
Alaric Library (Toulouse Campus)
MAPS
Entiore Library (Balma Campus)
MAPS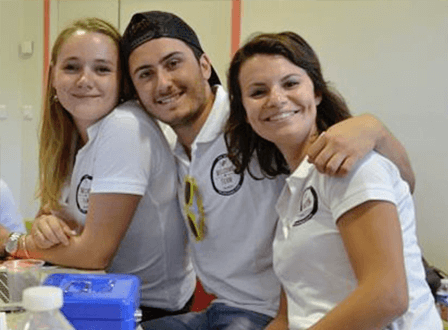 TBS's Welcome Teams welcome new international students and help them integrate into life at TBS and in a new country.
The Welcome Teams consist of current TBS students who volunteer their time to assist international students and who work hard year-round to provide practical support, as well as to organize numerous social and cultural activities in order to make sure new international students integrate quickly and happily into TBS student life.
Welcome Teams help with arrival, administrative issues, social events organizing, student club advice and much more, and the teams work closely with International Student Services in order to provide the best support possible for our international students.